Pest Control & Wildlife Removal Experts For Over 85 Years
In business since 1932, Parkway Pest Services, a 5x Best Of The North Shore winner, offers comprehensive exterminating and wildlife removal services for homes and businesses. We protect properties on Long Island and throughout the five Boroughs and Westchester County, NY, and Fairfield County, Connecticut. If pests have infested your property or you want to maintain a pest-free environment, our locally owned and family-operated pest control company is ready to help. To learn more about our services, please select an option below or give us a call to discuss your situation!
Parkway Pest Services Proudly Serving Long Island, Westchester, Connecticut, And The Five Boroughs
Our priority is protecting health and property, and we accomplish this using proven pest solutions carried out by highly trained and licensed pest control professionals. Having the highest standards in the industry has earned us the title of the Best Pest Control Company of the North Shore.
Carpenter ants, termites & other wood-destroying insects

Bed bugs

Mice, rats & rodents

Common household bugs including ants, earwigs, cave crickets & roaches

Seasonal pests like stink bugs & mosquitoes

Squirrels, raccoons & other nuisance wildlife
When you contact locally-owned, family-operated Parkway Pest Services, you can expect friendly customer service representatives and knowledgeable technicians ready to help you evict unwanted nuisance and damaging pests.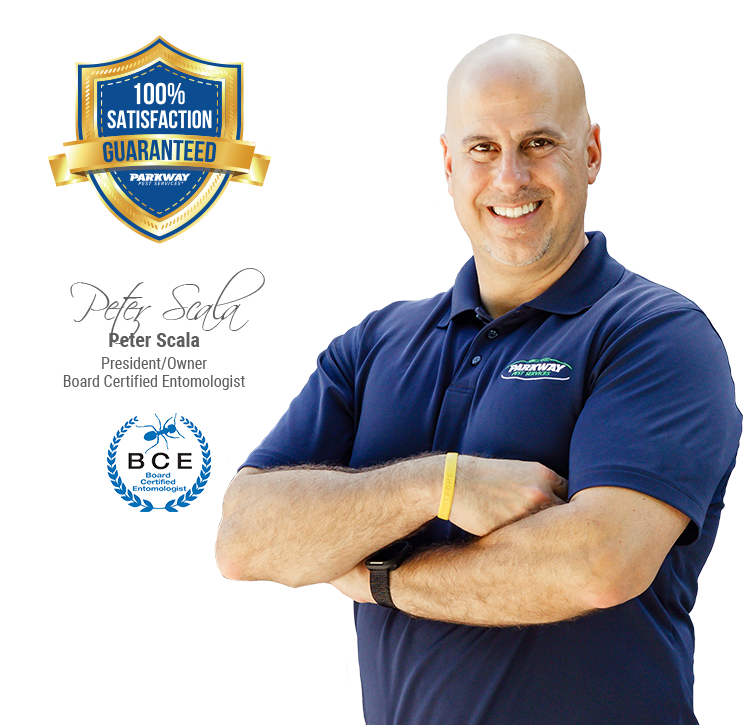 Our Blog & News
Catch up with the latest blog articles from Parkway or see news that is happening in the pest control industry.
View All