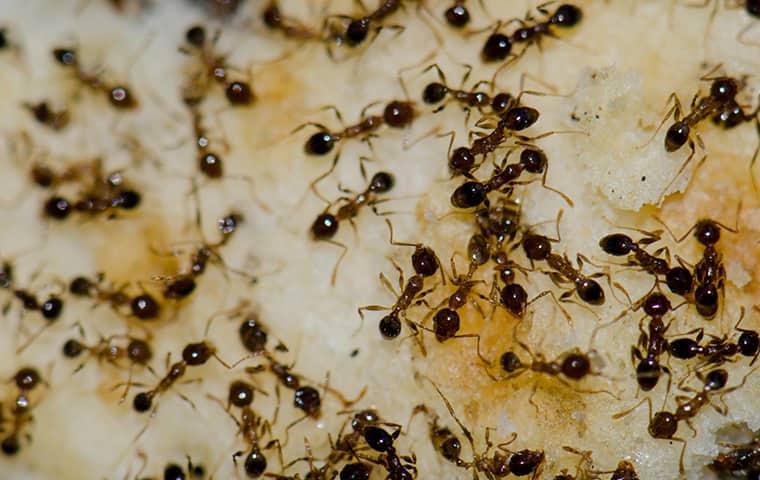 Good news, New Yorkers. The rain finally stopped. We have been anxiously awaiting the arrival of spring in the Northeast. If only Mother Nature would cooperate. But it looks like we are finally in the clear. Now that spring has arrived, so have the ants. They are all over the place. Which ones do you see in your yard? The most common ants in New York can spoil your spring and summer plans. Here is why you should be concerned.
Types Of Ants In New York
If you are wondering just how many ants we have here in New York, you are going to feel a little uneasy when you find out that there are thousands of species of ant. Fortunately, they don't all live in your garden, under your house, or in your front yard, but there are still plenty that do. The most common ants' homeowners and renters see in and around their homes are:
Carpenter Ants
Carpenter ants are large and usually reddish to black in color. Carpenter ants prefer wet or damaged wood to establish their colonies.
Odorous House Ant
The odorous house ant is also called the stink ant. When you crush this type of ant, it emits a smelly odor that reeks of rotten coconut. The resemble carpenter ants, but odorous house ants have only one node.
Pavement Ant
Pavement ants get their name from the places where they establish colonies - in cracks in pavement, driveways, and sidewalks. The pavement ant is black with two spines on their backs.
Problems With Ants
Anyone with ants around knows what a nuisance they can be. Carpenter ants will infest your deck, awning, siding, and damaged trees on your property. If an area of your home has water damage, the moist wood is irresistible to carpenter ants. They will damage any wood structure.
The odorous house ant is a scavenger that will stop at nothing to invade your home or your outdoor picnic to get food. Pavement ants are foragers that will also make their way into your home to find food.
Ants will enter your home via cracks in the foundation, holes in the pavement or exterior, and even through openings around doors and windows. If ants can find shelter and food in and around your home, there is no hope for getting rid of them on your own.
At Parkway Pest Services, we are experienced with these common ants found in New York. We have the solutions for not only baiting and eliminating ants but for preventing them in the first place. Call now to see how you can get rid of ants around your home with our year-round pest control solutions.