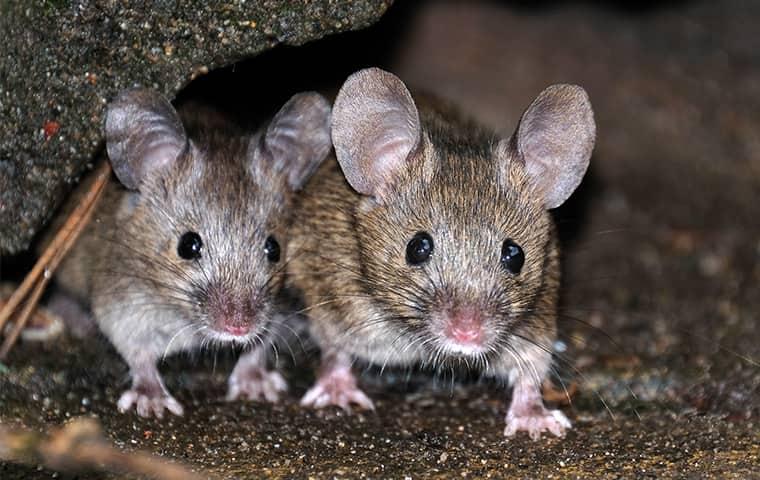 Bugs and wildlife damage property, create a fire hazard, spread illness, and can be potentially dangerous. When cockroaches, flies, and rodents come to spread disease and bacteria, you want to know that you are protected. When termites, carpenter ants, and other wood-chewing insects come to eat away at your equity, you want to know that your investment is secure. That is why it is important to choose the right company. So, how can you know for sure the company you've chosen will protect you? I'm glad you asked. Here are the 5 reasons Parkway is the right way to guard against pests in Stamford, CT.
Satisfaction Guaranteed: Yup. Just what it says. Parkway is proud to back its services with a 100% satisfaction guarantee.

Experience: When you have been in business for a long time it says two distinct things about you: You have the experience needed to understand the task and the professionalism to have stood the test of time. Parkway Pest Control Experts have been providing quality pest control services since 1932. First, as Parkway Exterminating Co., and now as Parkway Pest Services.

Education: Parkway's pest programs are designed and administered by a Board Certified Entomologist from the Entomological Society of America. If you're looking to protect your home or business against bugs, you need a bug doctor, not a bug mechanic.

Better Business Bureau A+ rating: How does a business get an A+ rating? The BBB has several criteria to determine whether or not a business will earn its A+ rating. In the end, it comes down to one question: Does the business make a good faith effort to resolve any consumer complaints? The factors that raised the rating for Parkway Pest Services were: length of time business has been operating, complaint volume filed with BBB, response to the single complaint received, and the resolution of that complaint.

Green Certification: Parkway Pest Services specializes in Integrated Pest Management methods and is green certified. That means smarter, safer solutions for your home or business.
When you need protection against pests in Stamford, there is only one choice. Contact the friendly pest control experts at Parkway Pest Services. We're ready to inspect your home and outline a specific strategy to control the pests in and around your home or business.