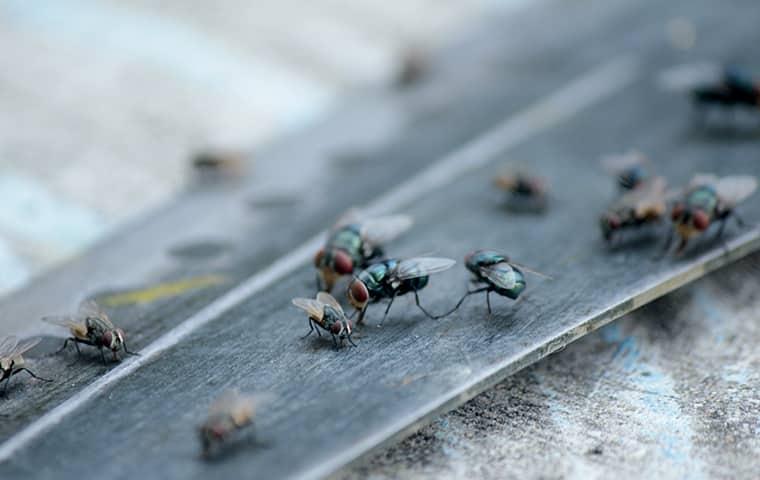 Reputation is the life's blood of a restaurant, especially in this age of smartphones and instant access to reviews where customers will choose your competition simply because they have a 4.3 rating on Google and you have a 4.2 rating. Here are the top 3 pests that can cause problems for a restaurant and how Parkway Pest Services works to protect restaurants from these pest threats.
We don't need to tell you what a cockroach is. You know. What you may not know is that one cockroach sighting a day does not mean that you only have one cockroach. There could be hundreds in your walls. And, every night when you go home, they come out to search every inch of your restaurant. This can lead to unexplained illness for customers and employees. But, even worse, it can lead to a failed health inspection and a closure of your business. The experienced and educated pest professionals at Parkway Pest Services understand that cockroaches can't be excluded simply by sealing up all the holes in the exterior of a business. Targeted treatments are needed to create a barrier, and conditions that attract cockroaches must be addressed.
Just like cockroaches, mice can spread illness throughout an entire business. The best way to protect your business from mice is to reduce attractants around your business and capture those rodents before they find a way in. The QuailtyPro-Certified team at Parkway uses monitoring stations to track pest activity and modern Integrated Pest Management methods to stop pests before they get in.
Mice and cockroaches are both resourceful pests, but they can't hold a candle to flies. All it takes is an open door to allow a fly into a business. And when flies get into a restaurant, the spread of illness isn't the only thing you'll have to worry about. Those flies are going to drive many customers away. Parkway technicians understand the behavior of flies. With IPM and strategically installed traps, those flies won't get the chance to ruin your reputation.
At Parkway Pest Services, we use green solutions first and other treatments only when necessary. For this reason, the pest control we provide New York restaurants is ideal. If you're looking to protect your reputation from the constant threat of unwanted pests, reach out to Parkway Pest Services today and set up an appointment with one of our pest control specialists. We've been protecting New York businesses since 1932. Let us help you protect yours.