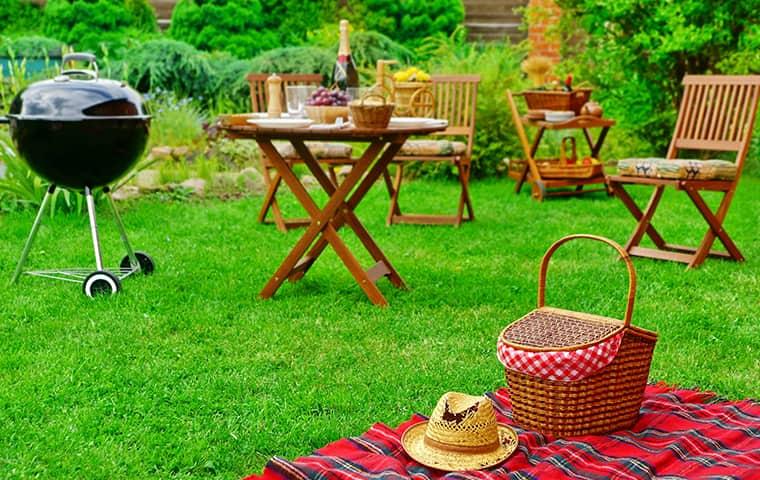 Many New York homeowners are gearing up for the official kickoff to the summer season this weekend. After all, what's Memorial Day without a great BBQ? But before you fire up the grill and put beverages on ice, our team of Long Island pest control professionals wanted to remind you that if you are not on guard, you may end up having a few unwanted guests including wildlife, ants, and stinging insects. BBQs and any outdoor events with food involved are sure to draw in the local wildlife and other pests, unless of course you are prepared!
To prevent pests at your Memorial Day gathering, here are a few pest prevention tips from the Long Island exterminators at Parkway Pest Services:
Try to keep beverages covered, especially sugary drinks and alcohol, which can attract stinging insects and ants.

Wipe up spills right away because even though you are outside, a spill of sweet tea or lemonade can mean the onset of hundreds of ants and/or other foraging pests.

Keep food including appetizers and snacks covered when not being eaten. We tend to keep platters of food sitting out but this opens up the opportunity for pests to come crawling, or flying in.

Keep a well defined trash bin for guests to toss garbage and make sure that as the trash bag fills, it gets taken to a dumpster or trash bin with a tight closing lid. Wildlife including raccoons will really enjoy your food scraps if they have access.

Even though most BBQs take place on a deck or patio, try to do your best to clean up food debris once the party is over. This will prevent pests from establishing nests nearby your home or from returning for more sustenance.

Keep the doors and windows to the home closed during the cookout unless they have screens.
If you happen to find a lot of pest activity on your property or inside your home after your Memorial Day party like raccoons in the trash, ants in the kitchen, or swarms of stinging insects, please contact Parkway Pest Services. Our team of Long Island pest pros can help you get rid of the current pest problem and help to prevent future infestations. With Memorial Day being the start to a long and hopefully enjoyable summer season, it is best to prevent pests before they strike.
Call us today to learn about our NY wildlife control as well as our ongoing home pest services to keep your home and property in Long Island, Westchester County, or throughout the Five Boroughs, and Fairfield County, CT pest free this summer!