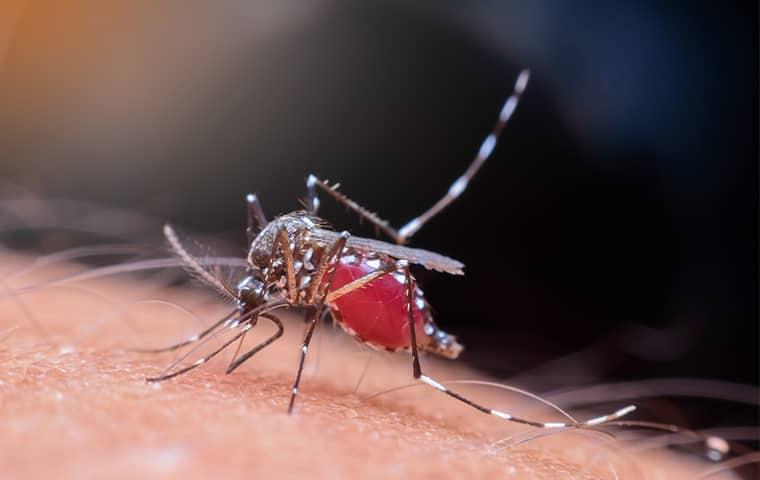 According to the calendar, spring has officially arrived. Many of us have already had our plans churning around in our heads for what we are planning to do as soon as it gets warm enough to do it. Maybe it is working on that garden that we have grown to love so much, or maybe it is just afternoons playing soccer on the lawn with the kids. It is possible that this is the year that the family reunion is scheduled for your yard. Whatever it is, it is time to start thinking about protecting your family and future guests from mosquitoes.
It might seem a bit early, but in a matter of weeks, the first wave of these blood-sucking parasites will be making their presence known and will be ready to ruin your backyard barbecues. Not only are they an annoying and itchy reminder for guests, but these pests can be a dangerous addition to any outdoor activity or event. Mosquitoes are known carriers for many diseases. Some of these diseases can have devastating consequences. West Nile virus, Eastern Equine Encephalitis, and the Zika virus are being watched for, even in New York.
Parkway Pest Services understands that our clients have different needs for pest protection. Many do not spend much time outside of their own homes, preferring the park or hiking or maybe they just prefer staying in. However, it is likely that at some point, homeowners will be hosting some sort of outdoor activity at their home. When they do, that is when Parkway Pest Services one-time mosquito treatment is an invaluable addition to the event. Giving us a call beforehand will protect the yard from mosquitoes for up to three weeks.
If the family likes to spend its free time in the backyard, considering Parkway Pest's ongoing mosquito treatments is a good idea. Beginning in April right through the fall we offer a mosquito treatment plan just right for you. Each month an expert technician will treat the yard with an environmentally safe solution that will curb the mosquito population and keep the family safe through the entire season.
Whether you need to treat your backyard for everyday use, or are hosting a one-time event, the last thing that you want is mosquitoes ruining family moments. Parkway Pest Services can help. Give us a call today and talk with our expert staff about one-time service or our ongoing protection from mosquitoes. Don't give up another season of backyard fun because of mosquitoes when expert control options are available right here at Parkway Pest Services.