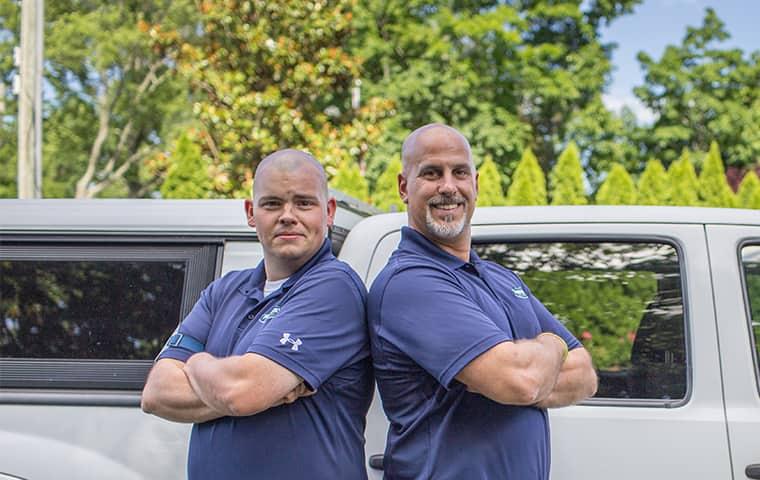 We want to thank all of the readers who voted us, Parkway Pest Services, in the Best of the North Shore in the Pest Control Category! This award was the result of an online contest held by The Island Now which encompasses 5 newspapers in our area. The voting polled readers of these 5 periodicals from June 19 through July 17. It is truly an honor to be recognized by our community for all the dedication, training, and hard work we have poured into our efforts to help keep our community pest free.
We also would like to take this opportunity to remind you that fall is upon us, and with it comes the need to prepare for fall pests. Many pests like ants, wasps, and bees are at their peak populations with dwindling food sources. They are desperately seeking new food sources and shelter for winter. This is also the time of year when rodents, spiders, cockroaches, and other pests search for a nice, warm place to spend the winter months - indoors. We don't want your home to be their resort destination. As you begin to batten down the hatches of your home for the arrival of winter, don't forget to close the hatches on pests. With these helpful tips you may be able to ward off their throngs and have a quiet, pest-free winter.
Check the outside of your foundation for cracks and crevices that would allow pests access to your home and fill them in with caulking.

Trim back branches from your roofline and shrubs from your foundation to eliminate this pest super highway.

Take care of fall leaves and other debris that may have accumulated in your yard to prevent a convenient breeding ground.

Repair or replace damaged screens on doors and windows.

Make sure the door sweeps and weather stripping around your outside doors are in good working order.

Repair any areas of moisture such as leaking gutters or pipes to be sure those pests don't have a water source.

Replace or repair any rotting wood on your house.

Be sure to keep trash cans tightly covered and remove garbage as soon as possible.
Remember by doing these things you can help stem the tide of a pest invasion; and don't forget to call us in for back-up if pests attempt to overrun your defenses.