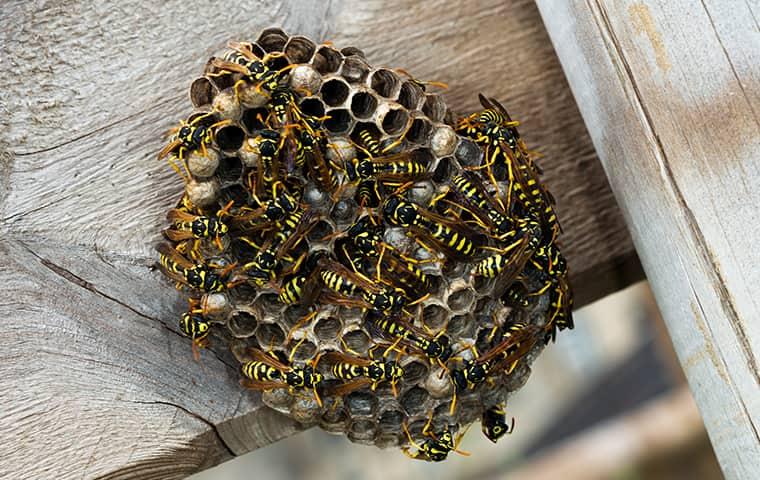 Although summer has come and gone, we are still enjoying warm weather and unfortunately yellow jackets and other stinging insects are still active around homes in Brooklyn and Long Island as well as in Westchester County, NY and Connecticut including Greenwich and Fairfield County. So what should you do, if anything, when you see these pests on your property?
Avoid them. Because some types of stinging insects are known to be aggressive if they perceive a threat, property owners should not attempt to treat these pests on their own, especially during the fall. Each spring, stinging insects begin building their nest and expanding their numbers so by the time that late summer and fall arrive, they've grown exponentially and so has the threat to health and safety.
If you spot yellow jackets buzzing around your home or suspect that a nest is nearby, contact Parkway Pest Services right away! Our home pest control services target wasps and other stinging insects as well as other pest problems including rodents. Give us a call at (888) 243-2672 for relief from stinging insects or simply click here to contact us online.
Providing pest control services to Long Island, the Five boroughs, Westchester County, NY; and parts of Connecticut since 1932, Parkway Pest Services is ready to exterminate your pest problem!