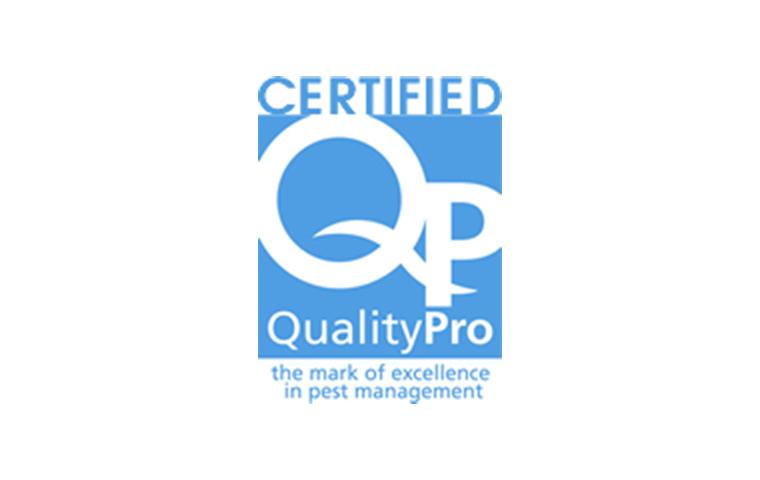 In 2015 something honorable happened here at Parkway Pest Services that we are very proud of. You may not have read it in the headlines or heard about it on the news, but it was a HUGE thing for us and for our clients. We became Quality Pro Certified by the National Pest Management Association! Woohoo! YAY!
What does it mean to be Quality Pro Certified? And why is it a big deal?
There are thousands of independently owned and nationally owned professional pest control companies across the US. Only 3% of them have been honored with a Quality Pro Certification by the National Pest Management Association. The National Pest Management Association (NPMA) explains their organization as, "…a non-profit organization with more than 7,000 members from around the world was established in 1933 to support the pest management industry's commitment to the protection of public health, food, and property. This commitment is reflected both in the continuing education of pest management professionals and the dissemination of timely information to homeowners and businesses."
The NPMA states its 3 goals as:
Be the Definitive Source for Education, Information, and Resources for Current and Future Pest Management Professionals

Strive to Proactively and Positively Affect Regulatory and Legislative Outcomes for the Pest Management Industry

Promote the Importance of Professional Pest Management and Strengthen the Public's Perception of the Industry
In order to receive a Quality Pro Certification, pest management companies have to meet or exceed certain requirements in business operations, testing and training, consumer protection, and environmental stewardship. Here are a few of these requirements:
Program audits are conducted annually to review all warranties and service agreement.

Each company must provide current and continuing education on safety, professionalism, and proper technique.

All employees must have extensive and comprehensive background checks, including a motor vehicle record for those that operate company vehicles.

Each company has a strict and enforceable drug-free workplace environment.

Each company must be environmentally responsible with their procedures and products.
2015 was a good year for Parkway Pest Services! We are proud to say that we are now a member of an elite group. We are in 'the best of the best' club when it comes to dealing with pests! Contact us today and see why we are New York's clear choice for quality professional pest control for both residential and commercial pest needs!