Keeping yourself toasty and warm during the winter isn't that hard to do. You have a heated home, warm winter clothing, and hot meals on a daily basis. Warmth isn't really something you need to think about all that much. If you're a rodent, though, finding warmth in the dead of winter is of utmost importance. Add a food source, water source, and places to hide, and that location becomes the most attractive place on the planet for a mouse, rat, squirrel, or other wildlife creatures.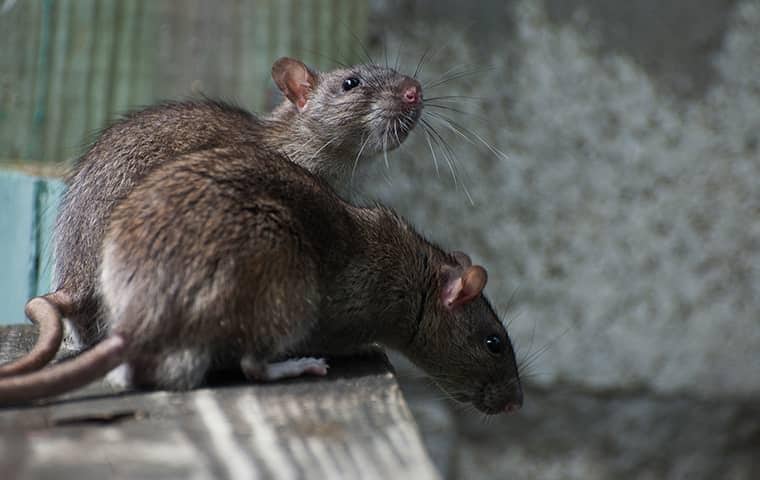 Unfortunately for us, our homes provide plenty of warmth, food, and spaces for rodents to hide, making their search for a place to spend their winters safe from the cold New York weather, a piece of cake. However, this doesn't have to be the case for you this season.
When it comes to protecting your home from pesky rodent invaders, identifying where and how rodents could get in is a crucial step in keeping them out.
How to Keep Rodents Out
If you're aware of problem areas in your home, it's easy to make repairs and replacements before any rodents have time to invade:
Check your window frames for damage, as rodents such as mice often target damaged or loose windows for gaps they can squeeze in through. Repair any damage you find.
Doorways are a common entry point for rodents, especially if you have a dog door. Installing door sweeps and repairing any door frame damage will reduce the likelihood that a rodent can enter through your door.
Window and door screens should be checked for rips or tears. Not only do broken screens let rodents in, but they can let a multitude of other insect pests inside, as well.
Make sure that any air vents leading outside have proper covers that cannot be easily moved. Chimneys should be kept covered or sealed when not in use.
Openings made for utility wires or piping should be checked and properly fitted so rodents can't enter where wiring and piping enters.
Pet food should not be left outdoors or on your porch overnight.
Trash bins need to be sealed shut and stored away from the exterior of your home.
All food should be stored in airtight containers or in the refrigerator.
Counters, floors, and tables should be kept clean and free of drink spills or crumbs. Any food or drink spills should be cleaned up right away.
Storage areas such as attics, basements, sheds, and garages need to be free of clutter.
Check your foundation and exterior walls for gaps or crevices. Even tiny cracks should be filled with a caulking gun since mice can squeeze in through areas the size of a nickel.
Grass, hedges, and trees should be trimmed back from your home to reduce areas where rodents may hide.
How to Protect Your Home From Rodents
Keeping your home safe with general preventative tips is definitely a good start. However, when it comes to removing an existing pest problem, DIY tips can't help you the way a team of pest control professionals can.
Parkway Pest Services has all the newest and advanced pest management methods available. We are experienced in dealing with a wide variety of pests, including rodents. You can trust us to correct your pest problem as soon as possible!
Our home pest control plans were created specifically for the pest problem you are dealing with. Keep rodents out this winter with Parkway Pest Services, and enjoy the benefits of year-round pest protection.