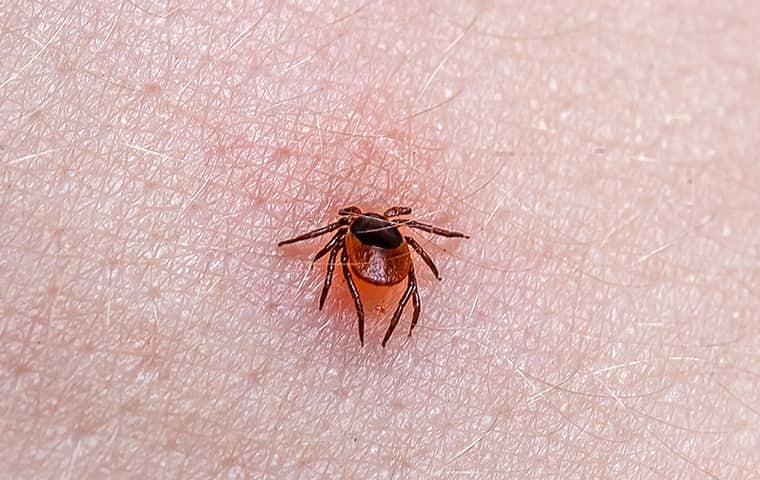 Warmer weather in New York means many things, it means it is time to start thinking about everything we may plant in our gardens, it means preparing for spring sports like baseball and softball, it means we can get out and enjoy our communities more, and it means a return of tick season. OK while many of us do not enjoy the thought of tick season it is certainly something we have to prepare for, and experts are speculating that this tick season will be one for the ages.
The reasoning for this increase is the uptick in the mouse population. Scientist have discovered mice in the Northeast area that were covered with 50 -100 ticks of which 95% were infected with bacteria that causes Lyme disease. It isn't just the people in the Northeast that need to be vigilant, however. The problem is spreading and people everywhere need to know how to prevent tick bites and what to do if a tick is embedded in their skin. Knowing what problems these pests can cause and how to keep them from doing so is vital to avoiding the dangerous diseases they spread.
Primarily, Lyme disease is contracted from the deer tick, the tiniest of all types of ticks. The CDC lists the symptoms as flu-like, with inflamed joints, fever, headache, fatigue, and rash. In some cases, if not treated, Lyme disease can affect the nervous system and heart. In most cases, this disease can be treated with antibiotics as long as it is caught soon after being infected. For some people, the disease may last longer, possibly due to the autoimmune system.
It can be helpful to wear long pants, shirts with sleeves, closed toed shoes, and a hat when you are outdoors to prevent ticks from gaining access to your skin. Make sure you inspect your clothing, shoes, and skin before entering your home so that you do not bring one in. Keep your yard mowed and trees nicely trimmed around your property. Your pets will need vet approved tick treatments so they can avoid contracting Lyme disease. Keep your pet areas clean and vacuumed regularly.
However, the only sure-fire way to reduce tick populations and keep them away is to contact a pest control professional, like Parkway Pest Services here in the New York area. Our professionals can help make your home and property less likely to host dangerous ticks which, in turn, will make it less likely that ticks can affect your family and pets. Call Parkway Pest Service today!