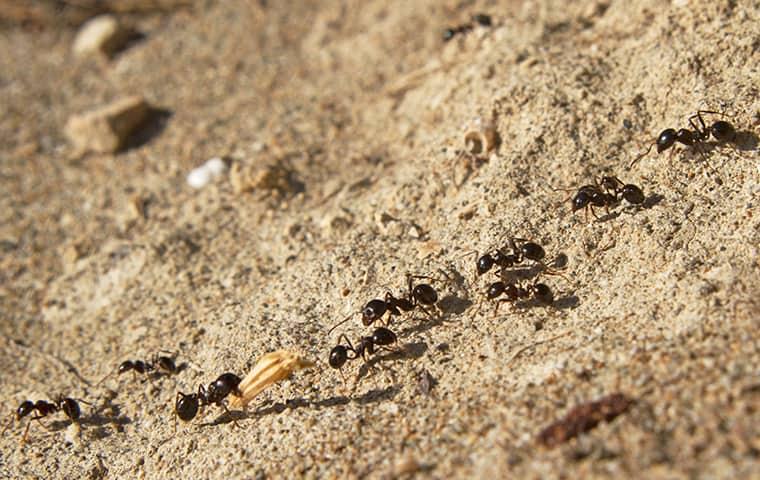 It might be a while before we finally break free from this polar vortex, but one thing is for certain, with the return of warmer weather this spring, ants are sure to follow. With the promise of returning food to the colonies, ants will begin foraging for anything and everything they can access. This can include the food in your kitchen. With the official start to spring just around the corner, now's the time to prepare your Westchester county home for the return of spring pests. Not sure how to do this? No worries, we have some great tips to share!
Pull out appliances for a deep clean. Grease and other food debris that build up over time can be just enough to call in the troops...the tiny marching ones that is.

Empty the tray out of the toaster that collects all of the crumbs and be sure to clean any other crumbs that you find on the counters, in the cupboards or even on the floor.

Go through the food pantry and make sure that any open food packages get sealed in airtight containers. Pay extra attention to the baking cupboard and the coffee station. Ants, like us, enjoy a sweet treat and sugar granules are the perfect size to carry back to the colony.

After you cook and serve meals, take the time to wipe up spills and sanitize food areas.
While these tips are sure to help reduce the risk of ants in the kitchen or throughout your Westchester county home, they do not guarantee that you will be ant free this spring and summer. Don't think that killing the ants you see on your counter are going to solve your problems. If you have ants in your home that means there is an ant colony close by with thousands of these little critters just waiting to march inside. The best way to ensure that ants are not foraging into your home is by signing up for a year round pest control service. This means proactive inspections and treatments to make sure that ants are not able to take over.
Ready to take control before ants do? Call us today to get some more info on our Westchester county pest control services!