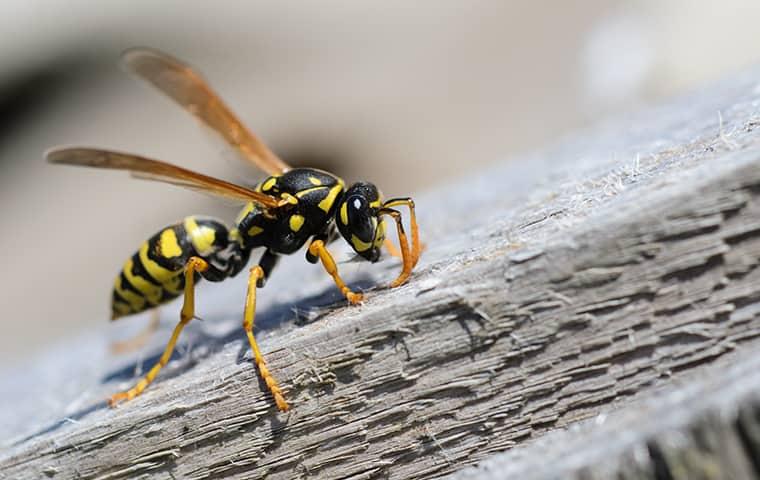 Spring is here and in full swing! It's finally time to enjoy the blooming buds, green grass, and sunny skies. While you're outside reveling in the best that nature has to offer, be sure to keep an eye out for some very unpopular pests. With the good comes the bad, and this means the reappearing of stinging insects. While these bugs do a lot for the environment and control the population of unwanted pests like spiders, Parkway Pest Services does not want to see our friends endure painful stings. We are especially concerned about those who suffer allergies to insect venom because a sting can be dangerous and possibly life-threatening. Since spring is the prime time for many of these stinging insects to come out, Parkway Pest Services have advice on how to avoid their wrath.
Stinging Insects in New York
The most common stinging insects that Parkway Pest Services always looks out for in the spring in New York include:
Honey Bees

Bumble Bees

Digger Bees (Ground Bees)

Hornets

Wasps

Cicada Killers

Yellow Jackets
Preventing Stinging Insects from Appearing
The first line of defense against stinging insects should be prevention. Parkway Pest Services first advises that you begin to look for small nests starting in the spring. Early morning is the best time; and if it's cool out, that's even better. Inspect popular areas for nests on your property, which include:
Cracks

Holes

Gaps

Electrical boxes

A/C units

Pipes

Eaves

Decks

Railings

Pools

Below outdoor furniture

Trees with holes

Tree and shrub branches
When you start mowing the lawn again in the spring, be sure to inspect weedy spots before going over them with the mower. This is where ground-nesting wasps like to burrow; so if you disturb them, it can lead to a vicious attack. If you encounter any nests or see stinging insects hanging out in these areas, don't take matters into your own hands. Let the professionals at Parkway Pest Services who are trained to handle stinging insects in a safe and secure manner take care of your stinging insects' problem.
Don't Tempt Stinging Insects
We've spent all winter inside keeping warm. Once spring arrives, it's exciting to get outside and have a nice picnic with family and friends to celebrate the change of seasons. While this is always fun, be sure to take precautions so that stinging insects will not ruin your festivities. Always clean up any sweets that spill because they are a magnet for stinging insects. Keep garbage cans away from your eating area as well because they are a major temptation for these pesky bugs.
Don't let stinging insects start off your spring on a sour note. If you have any questions or suspect that there are nests on your property, inside or outside your home, contact Parkway Pest Services right away. Our friendly, trained professionals are here to help!