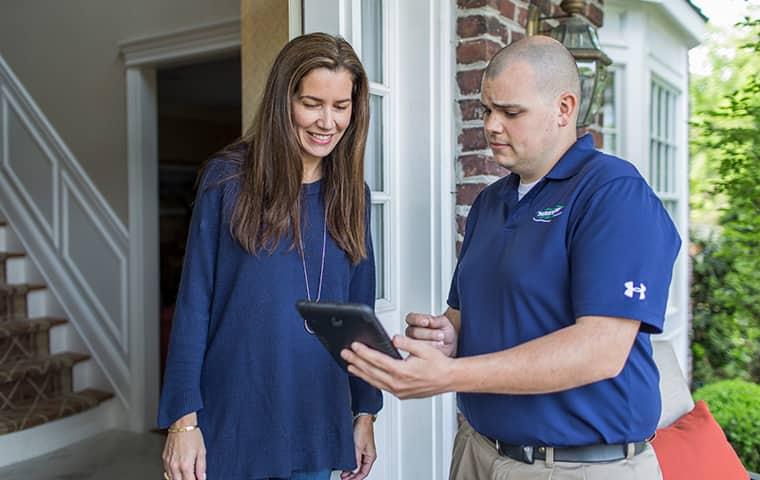 There is a certain level of pride that comes when you finally get the keys to your new home. Anyone who has ever gone through the process of buying or building a house knows the sometimes agonizing process of getting a loan in place and dealing with contracting issues and permits. The process can take weeks to months, but the day inevitably comes when you are handed that shiny new key! After everything that you have gone through to find your perfect home, doesn't it make sense that you should do everything in your power to protect it?
Part of the job that comes with being a homeowner is making sure that your house remains a safe place for your family. One problem that every house in the country is at risk of is the threat of unwanted pests. Mice, ants, termites, bees, spiders, and so many more pests are attracted to your home for a variety of reasons throughout the year; but most are looking for an easy meal, adequate shelter from the cold or the heat, and a comfortable nesting site to breed. Some of these pests can be more than just a nuisance to have around; they can be a real danger to your home or to the people and pets that live there.
For these reasons, Parkway Pest Services offers superior year-round protection plans that help you keep pests out and away from your home. Our PestGuard program is a budget-friendly way to keep over thirty of the most common pests outside where they belong. This program protects both inside and directly outside your home from pests with four visits each year. With each treatment, a highly-skilled technician will apply the most effective and environmentally sound products to the areas where pests tend to find their way in. We will work with you to make sure that your house is secure and protected from an infestation.
For added protection, ask us about our Parkway PestGuard+ program. This protection package offers all the same protections as the PestGuard program, but it also includes termite monitoring and control services. Termites have caused billions of dollars worth of damage to homes across the country each year; but with Parkway PestGuard+, your home doesn't have to be one of them.
Parkway Pest Services has been in the business of protecting homes and businesses from pests for over 80 years. We care about our clients and their homes, and it shows in the level of customer service that we offer and the extent that our professional team will go to make sure that each home or business is treated with care and each client is satisfied. Trust us to make sure that your home is in the pest-free zone.