What Is A Rat?
A rat is a rodent that is closely related to mice. To tell the difference between mice and rats, compare the body size; rats are much larger than their mice relatives. They also have a thick, hairless tail that is about the same length as their body and larger feet and head as compared to their smaller relatives. They leave behind larger chew marks and droppings around your New York home.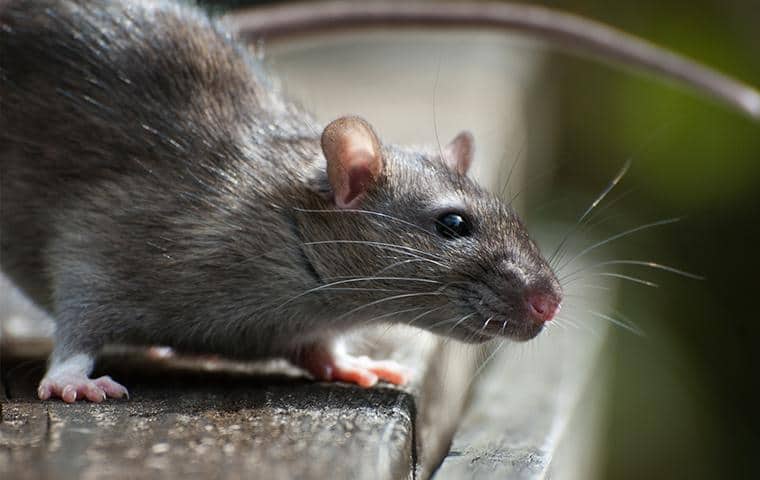 Things You Should Know:
Rats tails help them to balance, communicate and regulate their body temperature.
Rats can go an extensive amount of time without water.
Rats are scavengers, they have an excellent sense of taste and a good memory.
Why Are They In My House?
Rodents are considered seasonal pests, meaning that as the weather outside becomes colder and less hospitable to these four-legged invaders, they begin to look for warm places to hide. Food sources outside may be scarce, but outbuildings, garages, and homes can be attractive to small animals looking to get out of the weather. Food left outside such as garden leftovers, open bags of birdseed, and pet foods can attract these pests. An ant has one singular purpose in life: to care for and protects its colony. The three most important things to an ant are food, moisture, and shelter. Typically, about 10% of the colony spends their time foraging. These are most likely the ants that you see. They are searching your house for food, water and a place to hang out.
What Are The Signs Of Infestation?
The easiest way to tell if you have a rat infestation is to see a rat. And when you see one rat, there are undoubtedly more rats hiding just out of sight. Look for chew marks around baseboards or holes leading outside. Chewed-open food packaging is another telltale sign of an infestation. Rats will get into dry goods such as pasta and rice. Rats will also leave droppings as they rummage through your house, so be sure to check in dark areas of your home such as under the sink, in cabinets, and in other secluded areas.
What Does It Take To Get Rid Of Rats?
If you suspect you have a rat infestation, it is essential to contact a professional as soon as possible to evaluate your property. Rats can be hard to eradicate once they have settled into a home, but our team is well equipped to help. If you suspect a rodent problem, call Parkway today to discuss your rodent control treatment options!
Helpful Articles About Rats

How Soon Can You Get Here?
We offer same-day and emergency service and, in most cases, we can be there the very next day to assist you when you call.

Is The Treatment Safe?
At Parkway Pest Services, we take pride in being Green Shield Certified and utilizing environmentally friendly pest control methods such as Integrated Pest Management (IPM) techniques. IPM techniques rely on baiting and the exclusion of pets with less focus on the use of chemicals, resulting in safer treatment options for you and your family.

How Can I Prevent A Future Infestation?
Prevention should start on the outside of your home by looking for and repairing any gaps that lead into the house. This means checking for cracks and openings along the foundation of the house and filling in gaps around pipes and the edges of doorways. Remember that rats can fit through small gaps so vigilance is critical. Also, consider trimming any vegetation such as shrubs and bushes that grow around the base of your home. For complete peace of mind, reach out to Parkway Pest Services and sign up for our PestGuard program.
PestGuard Protection
Designed to control the basic needs of pest control, this plan effectively protects your home from occasional invaders that are frequently encountered as well as most wood destroying insects. In addition to controlling carpenter ants, cockroaches and other insects and rodents, this home pest control plan includes treatment of yellow jackets within two feet of the dwelling. With our friendly and knowledgeable exterminators on the job, you can say goodbye to ants in the kitchen, mice in the attic and the other pests scattered throughout the house.

4 Visits Annually

Pest Identification

Covers 30+ Common Pests

Interior & Exterior Service

Unlimited Service Calls