Exterminators In Amawalk, NY
To protect your Amawalk, New York home or business from the pests that also, unfortunately, call Westchester County home, partner with the pest control experts at Parkway Pest Services. Since 1932 we have been committed to providing the comprehensive services needed to meet each of our commercial and residential customer's pest control needs.
Our experienced and state-certified technicians can protect your home or business from pests through our pest control programs which are based on the latest education and technology. Call us today to learn more about guarding your Amawalk property against area pests with the help of the pest control specialists at Parkway Pest Services.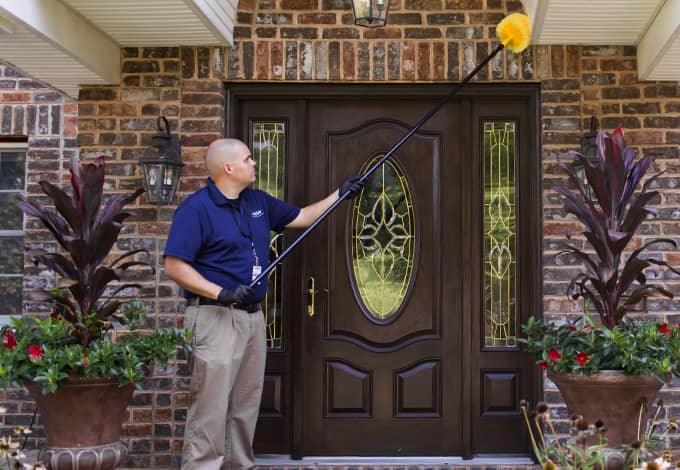 Residential Pest Control In Oyster Bay, NY
Protect your home, family, and belongings from insects, rodents and other pests by putting into place a residential pest control program from Parkway Pest Services. Parkway is dedicated to getting to the root of your home's pest problems and putting into place the prevention measures needed to keep them from returning. Our two different levels of year-round pest protection are completed through our PestGuard and PestGuard+ packages. Benefits of choosing Parkway Pest Services to meet your home's interior and exterior pest control needs include:
We don't just eliminate pests; we address the root of the problem and implement measures to prevent future pest activity.

Our services are easy to schedule and you don't need to be home for treatment to occur.

We offer a wide variety of residential pest control services including termite control, tick control, mosquito control, green pest control, and nuisance wildlife control.

We are a locally-owned and operated company, giving us a deep understanding of the area's pest pressures.
To learn more about protecting your home from the year-round threat of pests found in Amawalk, give the area's pest control experts at Parkway a call today.
Problems Ticks Can Cause In Amawalk, NY
The black-legged deer tick, American dog tick, and lone star tick are common species of ticks found living in and around Amawalk, New York. All three species spread different tick-borne diseases, including Lyme disease, anaplasmosis, babesiosis, Rocky Mountain spotted fever, and ehrlichiosis. Ticks feed on the blood of people and animals and can spread diseases that can make both very ill. T
o protect your family and pets from coming into contact with dangerous ticks, put into place our professional outdoor tick control service. Our tick control service includes a thorough inspection, customized treatment plan, and multiple visits throughout the tick's active season. To learn more about disease-spreading ticks and reducing the number living on your New York property, contact Parkway Pest Services today.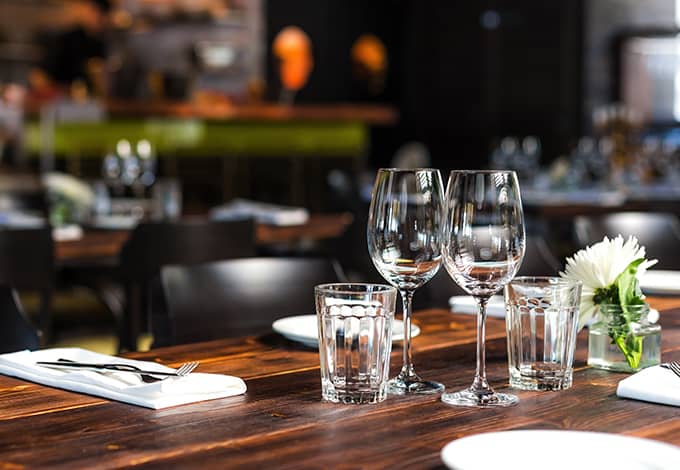 Commercial Pest Control In Oyster Bay, NY
Parkway Pest Services is dedicated to providing commercial pest control services that are needed to protect Amawalk-area businesses from being damaged by invasive pests. Our long-term pest solutions will protect your business from a wide variety of pests and include:
Routine inspections of your facility and property.

The installation of monitoring stations.

Treatment using highly effective baits and gels (only when necessary).

IPM education to help increase sanitation practices, mechanical changes, and implement exclusion measures.
Call Parkway Pest Services today to learn more about protecting your New York business from pests with the help of our Green Shield Certified company.
Protect Your Amawalk, NY Property From Termite Damage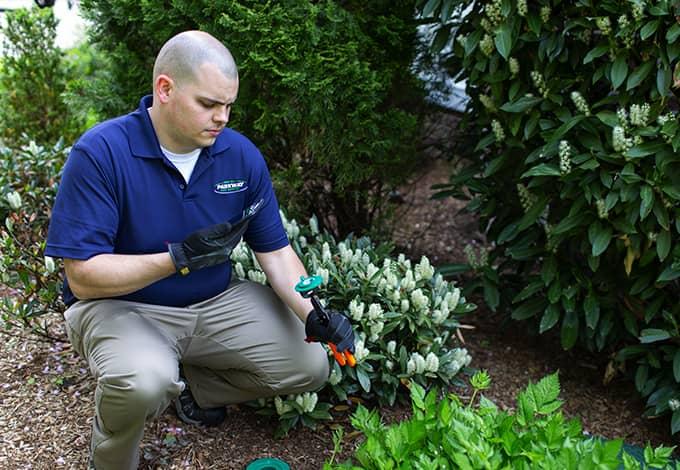 Termites are responsible for causing billions of dollars' worth of damage across the country each year by feeding on the structural wood found in homes and other buildings. To combat termites and keep them from finding their way into your home, Parkway recommends installing the award-winning Sentricon® System with Always Active™. This effective, eco-friendly system not only stops current termite activity, but it also remains in place to protect your home from future termite infestations.
In conjunction with our professional services, the following tips will help deter termites and protect your property from their damage:
Keep gutters clear so that rainwater does not overflow behind your home's walls.

Trim vegetation back away from your home's exterior, allowing the sun to dry out the soil around its perimeter.

If you have mulch around your perimeter, place it at least 2 feet from foundation walls.

Limit wood-to-soil contact, where wood touches soil, moisture will draw up into the wood. Soil-to-wood contact also provides easy access for termites to get into your home.

Replace damaged weather stripping.

Use dehumidifiers in basements to reduce humidity levels.
To learn more about Sentricon® with Always Active™ and about protecting your Amawalk property from termites, call the New York termite control experts at Parkway Pest Services today!