Experienced And Comprehensive Pest Control In Bayville, NY
Since 1932, Parkway Pest Services has offered comprehensive pest control solutions and wildlife removal services for home and business owners throughout New York. We are proud to provide effective pest management services with long-lasting results. If you're dealing with pests in and around your Bayville home or business, you can depend on the pest technicians here at Parkway Pest Services to get rid of them. We have the experience, skills, and pest-knowledge needed to control and prevent pest problems of any size. Don't wait for pests to start causing problems in your Bayville property. Instead, reach out to Parkway Pest Services today to learn more about our outstanding pest control services. We're ready to work with you to find the perfect solution for your specific pest situation.
Residential Pest Control In Bayville, NY
Pests are a year-round problem for Bayville homeowners. Each new season brings a new batch of pests that can invade your home and cause serious problems for you and your family. Whether you want to avoid the damage pests cause or the bacteria that they spread, the professionals here at Parkway Pest Services are ready to help. We work hard to address the root of your pest control problems and implement prevention measures to ensure pests won't return in the future. At Parkway Pest Services, we understand that every home is unique and requires a unique pest control solution, which is why we provide two levels of pest protection: PestGuard and PestGuard+. Both of our pest control programs include four annual service visits, protection from 30+ common pests, and accurate pest identification. Our PestGuard+ program includes termite protection using Sentricon® in addition to general pest management services. Contact Parkway Pest Services today to learn more about how we protect Bayville homes from pests.
Commercial Pest Control In Bayville, NY
The pest technicians here at Parkway Pest Services understand that there is no such thing as "one size fits all" when it comes to protecting your Bayville business from the wide range of dangerous and nuisance pests that live in our area. We will work with you to develop a customized pest management plan that is tailored to the specific needs of your commercial establishment. Whether you own a healthcare facility, office building, restaurant, school, hotel, retail store, or other business, you can trust the experienced pest professionals here at Parkway Pest Services. We offer comprehensive commercial pest solutions that will keep your Bayville business 100% pest-free throughout the entire year. Our goal is to protect your commercial property from common area pests so that you can focus on the needs of your customers. Get in touch with us today for more information about our commercial pest control solutions.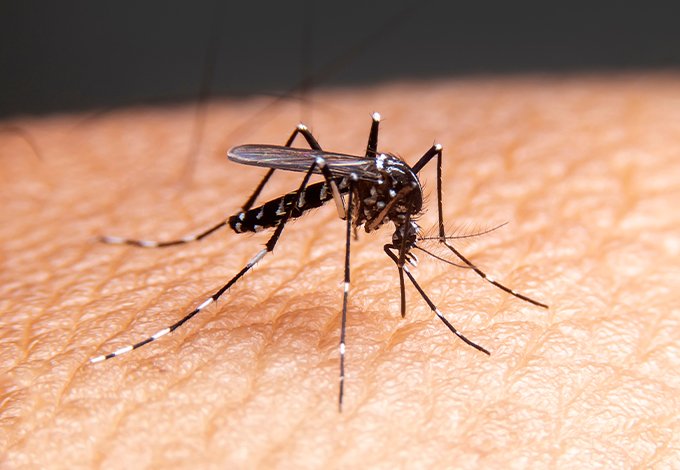 Mosquito Prevention Tips Everyone In Bayville, NY Should Know
Every year when spring arrives and warm weather returns, mosquitoes seem to appear out of nowhere to feast on your blood. These annoying summer pests can make it difficult to enjoy spending time on your lawn and almost impossible to host an outdoor gathering without threatening the comfort of your guests. As irritating is it can be to experience mosquito bites, mosquitoes cause more problems than being a nuisance. Mosquitoes are capable of spreading a wide range of dangerous illnesses, including yellow fever, tularemia, West Nile virus, dengue, malaria, and chikungunya. To avoid attracting mosquitoes to your Bayville home or business property, consider implementing a few of these simple mosquito prevention tips:
Remove shrubs, weeds, and other vegetation from around your property.

Eliminate all sources of standing water.

Clear leaves, sticks, and other organic matter out of your gutters to prevent water build-up.

Fill in holes and other low lying areas of your lawn.

Trim your grass short regularly.

Pour out items that may collect rainwater, such as buckets, pots, and cans.

Reach out for professional mosquito control.
At Parkway Pest Services, we understand how important it is to offer effective mosquito control services that will protect your Bayville lawn throughout the mosquito season. We offer seasonal and one-time mosquito treatments based on your specific needs. Contact us today for more details about our mosquito reduction services.
3 Ways To Identify Bed Bugs In Your Bayville, NY Home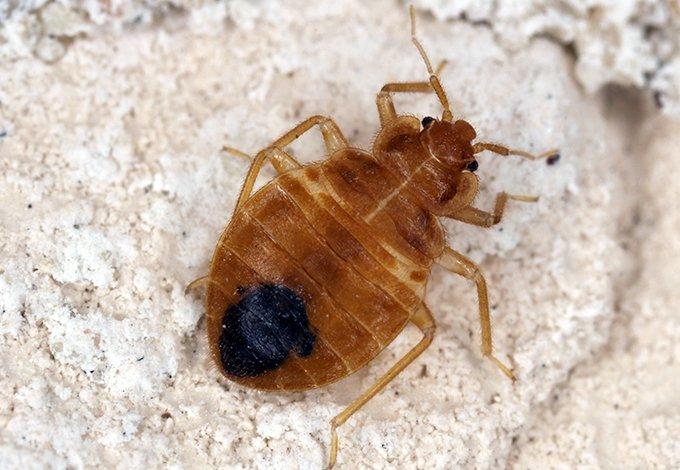 Bed bugs are resilient insects that can live almost anywhere that humans can. They have flat, oval bodies and can squeeze into the tightest gaps and crevices. Unfortunately, bed bug infestations can be difficult to identify due to their tendency to hide inside electrical outlets, behind wallpaper, underneath floorboards, and other places during the day. To identify bed bugs in your Bayville home or business, keep an eye out for the following signs:
Bloodstains and reddish-brown spots of excrement on your clothing, sheets, blankets, and pillowcases.

Rows or clusters of bite marks on exposed areas of your skin.

Bed bug eggshells, shed skins, and live bed bugs inside your mattresses and/or furniture.
Removing a bed bug infestation from your Bayville property is nearly impossible without the help of a professional. If bed bugs have taken over your home or business, give a call to the pest technicians here at Parkway Pest Services. We're ready to provide comprehensive bed bug elimination services that will get rid of bed bugs in all stages of development.