Quality Pest Control In Bellerose
Situated along the border between Long Island and Queens, the small village of Bellerose is a primarily residential community where residents can have a suburban life with city access. Bellerose is home to locally-owned businesses and eateries for everything residents could want. With a population that's always traveling, pest problems can arise at any time for Bellerose residents.
At Parkway Pest Services, we're ready to help when they do. Since 1932, our family-owned, family-operated business has been providing the highest quality pest control in Nassau County. We are wholeheartedly committed to the success of our customers, which is why our treatments are built around Integrated Pest Management. This system means that we work with property owners to address current problems and prevent ones in the future from developing. To learn more about our pest control services, contact us today.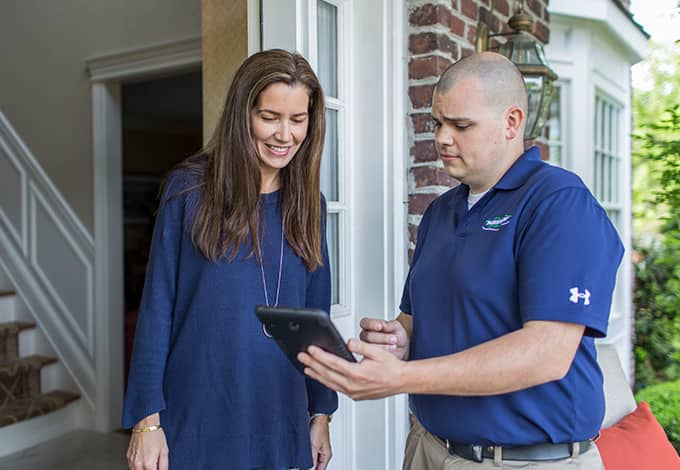 Residential Pest Control In Bellerose
At Parkway Pest Services, we work day and night to secure pest-free homes for all of our customers. Since 1932, our family-owned business has been taking the needs of our community seriously and we've developed the residential pest control programs to show it:
Annual Pest Control Program. With quarterly visits, we treat both the inside and outside of your home for over 30 common area pests. This plan also comes with unlimited service calls to ensure your safety.

Annual Pest + Termite Control Program. If you're looking to protect your home from one of the most costly pests, this plan is for you. We provide customers with Sentricon® treatments, which are the best around.
We also provide homeowners with specialized treatments for pests like wildlife, bed bugs, termites, and more. To learn more about our pest control offerings, contact us today.
Commercial Pest Control In Bellerose
Whether you're dealing with cockroaches, bed bugs, or termites, all pests are unwanted in your Bellerose business. At Parkway Pest Services, we've been working with local businesses since 1932 to protect them from the harms that pests can cause. Today, we use Integrated Pest Management (IPM) in order to customize every treatment plan that we put into place. This means that our treatments will meet the most rigorous industry standards and work to correct and prevent pests around your property. We also take the opportunity to educate your team about IPM and the ways that everyone's efforts can help prevent pests in the future. For more information on the benefits of commercial pest control, contact us today.
How Dangerous Are Bed Bugs In My Bellerose Home?
Bed bugs are parasites that latch onto your personal belongings when you're out in public spaces and use them as free transportation as a means of gaining entrance to your Bellerose home. Their main priority is to feed off of your blood while you're sleeping, and if there's a steady supply of food, bed bugs have little reason to go anywhere. While bed bugs are not considered dangerous, many homeowners like yourself might find the side effects of dealing with their presence very unpleasant. The itchy red bumps that their bites leave behind can cause secondary skin infections from excessive scratching and their fecal matter and shed body parts can also irritate allergies and asthma in certain individuals.
Because bed bug infestations are usually taking place below the surface, the most effective way to deal with them is with professional help from Parkway Pest Services. We use K9 inspections, steam and conventional treatments, as well as year-round control and maintenance in order to keep homes like yours completely free from problems like these. To learn more about our bed bug control offerings, contact Parkway Pest Services today.
Bellerose's Ultimate Guide To Cockroach Control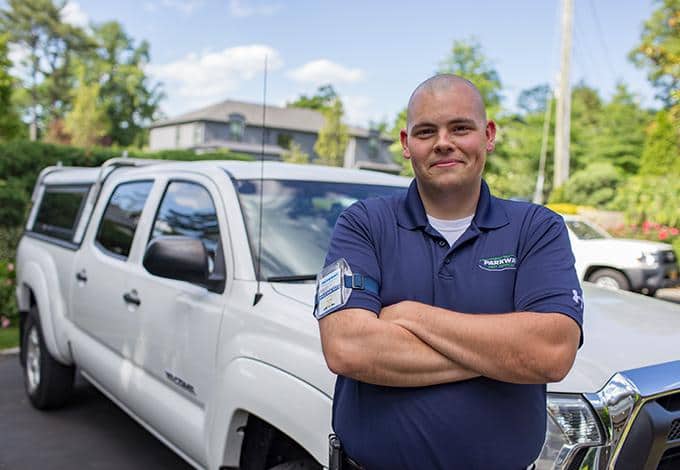 When cockroach problems develop in Bellerose homes and businesses, they can pose a serious threat to the health of everyone involved. To make matters worse, cockroaches are also notoriously difficult to get rid of. To keep an infestation from spreading, try the following tips:
Ensure that there are no apparent gaps or openings around the property. This means filling foundation cracks with caulk and applying weather stripping to doors and windows.

If there are leaky pipes, faucets, and gutters, fix them entirely. Cockroaches require water to survive and can't go long without it.

Be thoughtful with food, limiting the number of places where it's eaten, covering leftovers fully, disposing of food that's past its expiration date, and avoiding letting dirty dishes pile up whether at home or in a communal office kitchen.

Try to keep things as clean as possible by disinfecting routinely, taking out the trash before it overflows, and removing all clutter like unused boxes and stacks of paper.

Bring in professional help before cockroaches become an issue. Preventing roaches is always preferable and a trusted pest expert can implement measures to do so.
To learn more about cockroach control, contact Parkway Pest Services today.