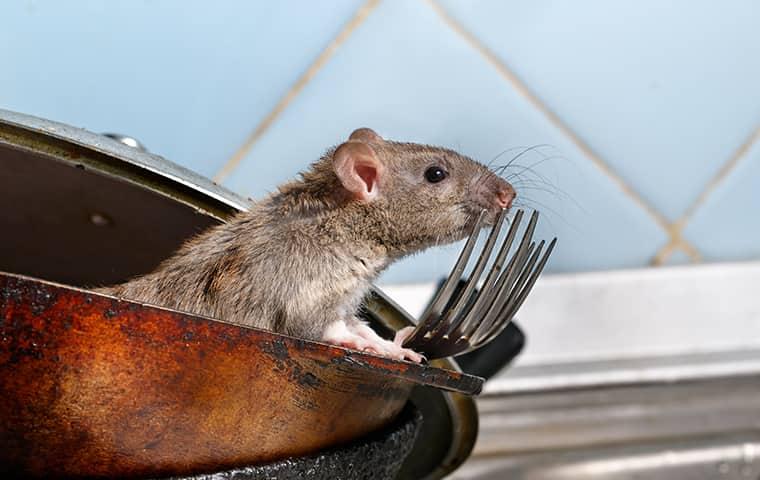 If you haven't heard of leptospirosis, there is a good chance you've heard of it now. News of three cases that occurred recently in the Bronx, one of them fatal, has leptospirosis on everyone's radar. But this is not a new disease. Leptospirosis has been around for a long time. In fact, 1 to 3 hospitalizations happen every year. While we are happy to see that this dangerous disease is getting some much-needed attention by the press, we are saddened that it has come at the cost of a human life.
Folks at 750 Grand Concourse in the Bronx have been complaining for years about the rat problem they have been forced to endure. But they did not truly understand what kind of threat rats can actually pose. Now, with the death of one resident, there is little doubt that this is a problem that must be addressed immediately, and leptospirosis has become a hot button topic.
What is leptospirosis? This is a bacterial disease that is passed from animals to humans. Mild symptoms include headaches, chills, fever, muscle aches, vomiting, and diarrhea. In rare cases, leptospirosis can cause a shutdown of the kidneys or liver.
How can I get leptospirosis from a rat? Rats leave their urine everywhere they go, and this disease passes to humans through physical contact. It can enter the body through the nose, mouth, and eyes, or through an open wound or cut.
Do humans spread leptospirosis to each other? It is very rare that this disease is passed from human to human, but it is possible.
How can you protect yourself from leptospirosis and other rat-related diseases? Not having rats in your home or business is obviously the best way to protect yourself, your family and, if you own a business, your customers or residents. This may sound like a trite answer, but there is no way to truly protect yourself from rat diseases other than to get rid of the rats.
At Parkway Pest Services, we provide comprehensive rodent control for the New York area that is backed by a 100% satisfaction guarantee, and QualityPro certification through the National Pest Management Association. You can trust pest specialists here at Parkway to make sure the job is done right the first time, and that the best control protocols are being applied to the issue.
In a large city like New York, rats are a complicated problem that comes with serious repercussions. Don't take any chances. Get advanced rat management from Parkway Pest Services, and make sure those rats are kept under control. Learn more by speaking with one of our agents and get your protection in place today.