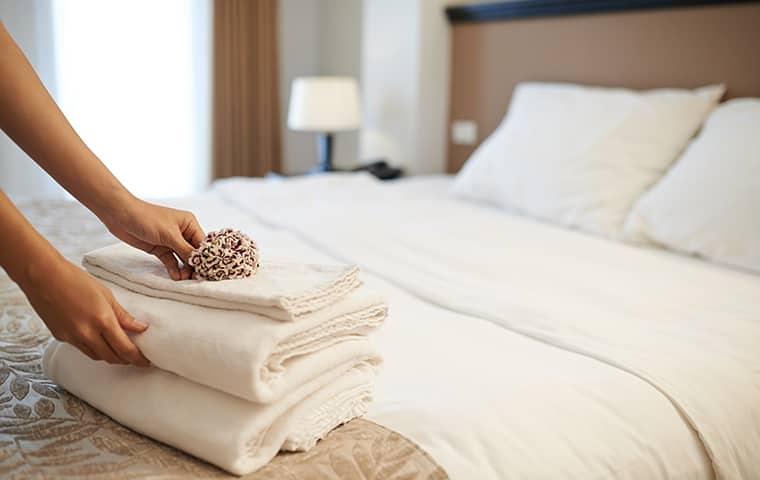 Who doesn't love a summer vacation? Whether you're heading for the nearest beach for a few days of rest and relaxation or planning a more adventurous trip, there's one thing for certain, you could run into bed bugs if you aren't careful. Yes, we said bed bugs. These biting insects have been making headlines for quite some time now and unfortunately aren't going away anytime soon. In fact, the National Pest Management Association (NPMA) recently released their 2013 Bugs Without Borders Survey and these alarming facts were included in the report:
99.6% of pest management professionals from coast to coast has encountered a bed bug infestation over the past twelve years. That's up from 99% in 2011 and 95% in 2010.

75% of respondents reported bed bug infestations in hotels and motels. Though down from 2011, the percentage has increased by 11% since 2010.

Pest management professionals say that bed bugs are a seasonal problem occurring most often in the summer and least often in the winter.
So if you are planning a summer vacation this year, the results of the survey are clear - you should take precautions so that you don't end up bringing home more than souvenirs. The good news is that with a bit of preparation and armed with the right tools, you can decrease your chances of encountering bed bugs while away from home. In fact, our friends at All-American Pest Control of Nashville, TN put together a few bed bug prevention tips designed specifically for those traveling. Among the helpful tips, they recommend packing a flashlight to help you inspect your hotel room. Check out their simple (and free) steps to prevent bed bugs.
Now, if despite your efforts bed bugs hitchhike a ride in your suitcase or you find yourself or a family member waking up to bed bug bites, Parkway can help. In addition to K-9 bed bug inspections, our bed bug extermination methods include steam treatments as well as conventional treatments to kill bed bugs. We can also install mattress and box spring encasements to keep bed bugs away.
Offering bed bug control in Long Island, Queens, and Westchester County as well as throughout NYC and Fairfield County, CT, contact our experienced NY exterminators today if you are worried about bed bugs!