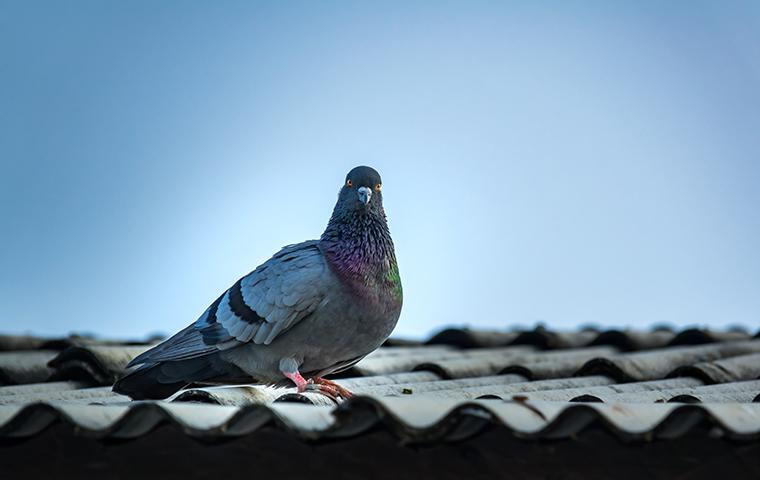 If you are a homeowner, you may not realize that birds can be dangerous pests. In fact, you may even have several feeders hanging around your back yard to feed all those birds. They are quite amazing creatures and come in so many sizes, shapes, and colors. It is a fun pastime to document all the feathered friends that come to eat at your feeders. You may have even had the fortunate experience to have one of those goldfinches land on your hand or hop onto it as you stood quietly on your deck. They truly are beautiful, amazing creatures. That is until they decide to disrupt your business!
If you are a business owner, you're perspective on birds may be very different than that of the homeowner – and it should be. Birds are very costly pests to have fluttering around your store, warehouse, office, or factory. Let's face it; birds are not the cleanest animals on the block. There is nothing that will turn your customers away faster than finding bird droppings all over the place, and birds really do not care where they relieve themselves. It could be all over the front of your building, lining your walkway, spotting your stairs, or covering their cars! Messing up your business, by doing theirs everywhere!
Bird droppings are a multifaceted issue for the business owner. There is the obvious aesthetics of the situation to consider, but that is minor compared to the danger of slip and falls that they create. You can lose man hours to injuries sustained from a fall; or, even worse, you could find yourself on the wrong side of a lawsuit when your customers are injured. Then there is the fact that bird excrement is loaded with pathogens that are capable of making people sick. Great care must be taken when attempting to clean areas that have been contaminated by birds. Then there is the fact that these droppings are typically very acidic and will ruin a paint job quickly which is just another costly consequence of having birds hanging around your business.
Did you know that birds can also destroy your equipment? Whether it is with their droppings or by them flying into machinery or contaminating air ducts, costs associated with bird damages to business equipment are often very costly. Anything from sensitive radar, to aircraft, to fans, to conveyors, and more can be rendered useless or at least incapacitated by a bird.
Lastly, there is health to consider - that of your employees and that of your clientele. Birds carry a variety of viruses and other pathogens that can make people sick. Diseases like: Avian flu, salmonellosis, E. coli, encephalitis, candidiasis, and more are transmitted to humans from birds. In fact, it is estimated that well over 60 diseases can be transferred from birds to people. It really doesn't take long for bad press like that to circulate.
The good news is that if you live in New York your bird issues can be controlled. The certified professionals here at Parkway Pest Services have been keeping birds and their dangers at bay since 1932. We have extensive training and experience in effectively dealing with birds. We may utilize a variety of methods to control bird populations at your business depending on your specific circumstance. They include bird netting, bird wire, bird shock tracks, and bird spikes to deter birds from roosting on your property in the first place. We are also able to offer humane trapping for those that refuse to be relocated easily.
If you own a business in our service area, give us a call to see how we can save you time and money by controlling your pest bird population.