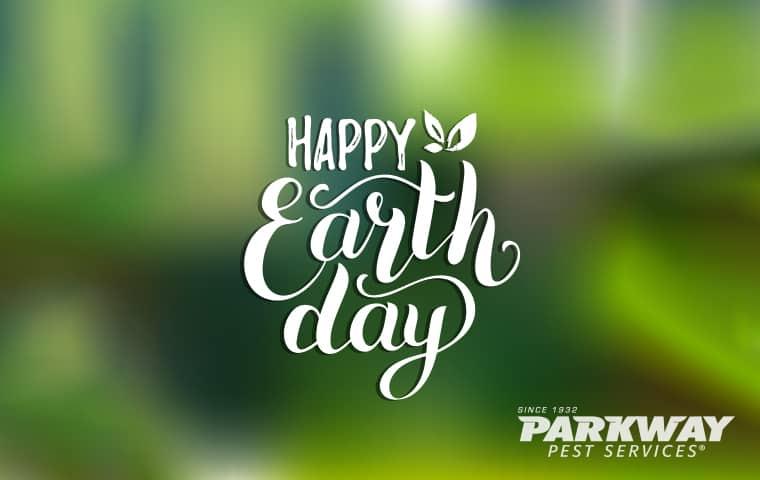 This Sunday, April 22nd is Earth Day, and at Parkway Pest Services, we will be participating the same way we do every single day of the year, by protecting your property from annoying and damaging pests with our eco-friendly and green pest control solutions and our Integrated Pest Management techniques.
Earth Day was established in 1970 to bring public awareness to the environment, living organisms and to public health. With more than one billion people around the world participating in Earth Day celebrations, we hope that you are inspired to take pride in and better care of the environment this year. A good way to start your Earth Day participation is through the use of responsible pest control solutions, including the use of Sentricon® Termite Colony Elimination System. This "green" product will eliminate termite colonies that may be on your property and is the sound environmental choice when looking to termite control solutions.
At Parkway Pest Services, we can trust the Sentricon® System as an eco-friendly solution because:
Sentricon® is limited in the environment and it can be removed

It is the recipient of the Presidential Green Chemistry Challenge Award by the US EPA

It is the First EPA registered product under their Reduced Risk Initiative

It uses only grams of active ingredient to control an entire termite colony

It uses 65% post-consumer recycled materials in its packaging

It uses 32 recyclable plastic in the green plastic stations

2.5 billion pounds of dilute liquid termiticide have been displaced by 15 years of Sentricon use

10 million gallons of water are saved annually by Sentricon® use, which displaces traditional liquid treatments

The annual service interval for Sentricon® Always Active reduces trips by us to and from your property, which lowers your carbon footprint

And all Sentricon stations, components, and the Recruit bait matrix are manufactured here at home in the USA, further reducing our carbon footprint
We hope that you join in the Earth Day celebrations this year and help us all protect and celebrate the big home we all share: Planet Earth. For more information on our eco-friendly Sentricon® Termite Colony Elimination Systems in New Hyde Park, Syosset, Great Neck and throughout New York, as well as in Fairfield County Connecticut, contact us today and one of our friendly services representatives will be happy to assist you.
And from our families to yours: Happy Earth Day!