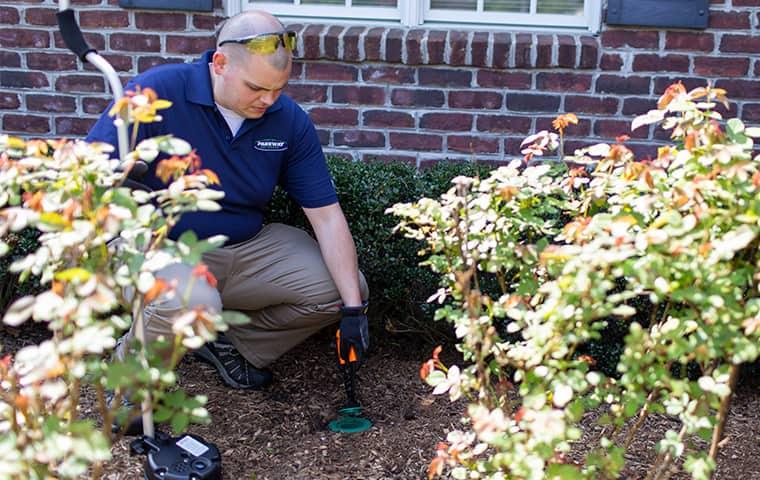 We know that when you find termites in your home, your greatest concern is getting rid of them as quickly and efficiently as possible. We understand your concerns but deliver service one step further by using the most environmentally-friendly treatment available.
The Sentricon® Termite Colony Elimination System was introduced in 1995 and has since revolutionized the termite industry by providing the most effective solutions with keeping the environment in mind. Unlike traditional treatments that place chemical solutions throughout the property, Sentricon places bait stations at strategic locations to lure the termites and quickly eliminate them.
The bait used in the Sentricon System was the first to be registered by the EPA as part of the new Reduced Risk Pesticide Initiative, as it follows strict health and safety requirements without sacrificing effectiveness. It is also the first termite treatment to ever earn the Presidential Green Chemistry Challenge Award, an honor given by the government for products that incorporate environmental consciousness into functionality.
The Sentricon System proves that thorough and long-lasting termite control can be achieved without injecting chemical solutions into the ground.
For more information, contact Parkway Pest Services today. Parkway, located in Nassau County, New York, is an authorized operator of the Sentricon System.