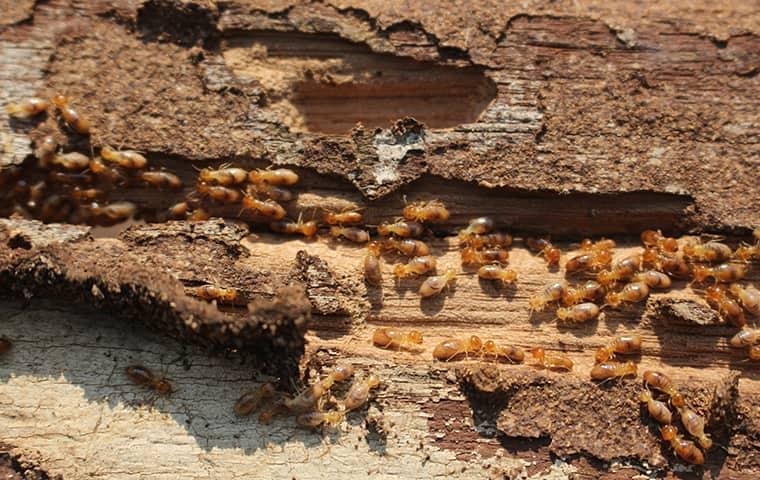 Selling a home is probably one of the most stressful things a family will do. But before you start to stress out about packing all your keepsakes delicately in boxes, figuring out how you're going to move everything, and how to switch all your utilities off at the appropriate time, you're going to have to deal with getting your Westchester County home ready for sale. When people come to look at your house everything has to be just right. All the lights have to be working. All the rooms have to be clean. The little repairs you've put off for years have to get done. All this is stressful, and I don't want to give you another thing to think about, but if you don't get a termite inspection in place, you could find yourself in a world of misery on top of everything else.
The two costly mistakes sellers make.
They say hindsight is 20/20. If you've lived more than 20 years on this Earth, there is a good chance you've done something that you look back on and say, "If only I had known..." Some mistakes are small and you can shrug them off. Others you can live with for the rest of your life. These may not fall into the "rest of your life" category, but you'll definitely be kicking yourself for a while.
Don't let the fish fall off the hook: There is a lot involved in finding a buyer for a home, and some people wait years to get the right deal. When your buyer is finally in the hot seat, the last thing you want is something to pop up and ruin the deal. If you don't get a certified termite inspection before you start to sell, you might find yourself eating the cost of fixing termite damage. Or worse, lose the sale.
It is always best to find termites and termite damage before the sale. When you address this issue first, you add the costs to your asking price. But once your home is in escrow it is too late. Your buyer doesn't want to pay for termite damage. And, there is a chance your buyer won't want a house that has had termites eating away at it.
You don't get a second chance to make a first impression: When you fix termite damage before a sale, you also prevent the whole world from knowing that your home has had termites in it. This knowledge doesn't just blow the sale you had, it can also keep new sales from happening.
The bottom line.
Many financial institutions require a certified termite inspection be done before closing can happen. This is usually not a step that can be avoided. The only real control you have is to get it done before you sell. I know you have a lot to remember, but putting this at the top of your list can prevent you from losing that sale. Make a termite inspection a priority.
If you're looking for a certified termite inspector in Westchester County, contact Parkway Pest Services today. With over 83 years of industry experience, we have the knowledge and tools to identify and treat termite infestations so that you can focus on more important matters.