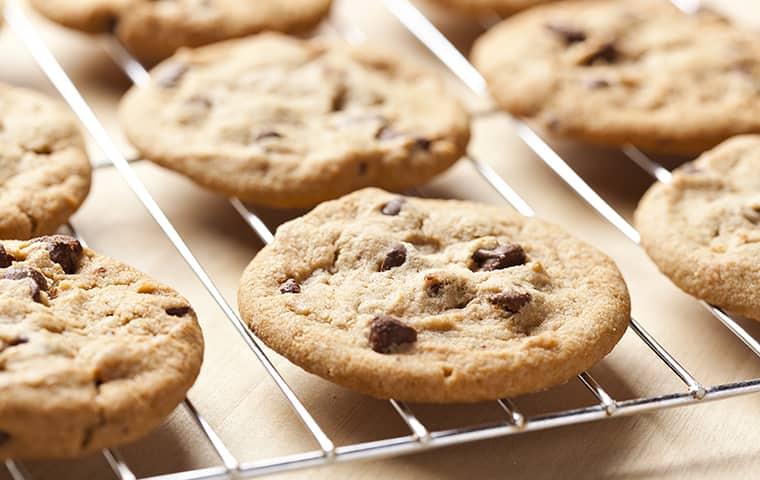 Baking and decorating cookies with friends, children or grandchildren are a fun activity that many people love to do once the holiday season arrives. Homemade cookies also make a great gift for friends and family or can be the perfect sweet ending to a holiday dinner. We think that there is nothing more adorable than gingerbread men, so below is a delicious recipe that we hope you will enjoy.
Ingredients
3 cups flour

2 teaspoons McCormick® Ginger, Ground

1 teaspoon McCormick® Cinnamon, Ground

1 teaspoon baking soda

1/4 teaspoon McCormick® Nutmeg, Ground

1/4 teaspoon salt

3/4 cup butter, softened

3/4 cup firmly packed brown sugar

1/2 cup molasses

1 egg

1 teaspoon McCormick® Pure Vanilla Extract
Directions
Mix flour, ginger, cinnamon, baking soda, nutmeg and salt in large bowl. Set aside. Beat butter and brown sugar in large bowl with electric mixer on medium speed until light and fluffy. Add molasses, egg and vanilla; mix well. Gradually beat in flour mixture on low speed until well mixed. Press dough into a thick flat disk. Wrap in plastic wrap. Refrigerate 4 hours or overnight.

Preheat oven to 350 degrees F. Roll out dough to 1/4-inch thickness on lightly floured work surface. Cut into gingerbread men shapes with 5-inch cookie cutter. Place 1 inch apart on ungreased baking sheets.

Bake 8 to 10 minutes or until edges of cookies are set and just begin to brown. Cool on baking sheets 1 to 2 minutes. Remove to wire racks; cool completely. Decorate cooled cookies as desired. Store cookies in airtight container up to 5 days.
For more information on this recipe, please click here.
Before making gingerbread men or any other holiday recipe you should always inspect your pantry and ingredients for signs of pantry pests. You will want to make sure that you aren't putting any extra uninvited ingredients into your cookies. Flour, sugar, oats, nuts and cereal are all common baking ingredients that pantry pests, like Indian meal moths and beetles love to infest. Luckily there are steps that you can take to make sure that you are using pest free ingredients for your holiday cookies.
• Inspect packaging before purchasing the item; make sure there are no holes or tears visible.
• Before using any dry goods for baking inspect them for signs of beetles or moths.
• Store dry goods in sealed air-tight containers and make sure to discard older or out of date ingredients and replace with new.
If you find yourself with pantry pests, other insects or even rodents, please contact Parkway Pest Services today to learn more about our pest control services. We are happy to eliminate your pantry pest problem or help with any other pest control issues that you may have. We hope that you and your family have a safe, happy and pest free holiday!