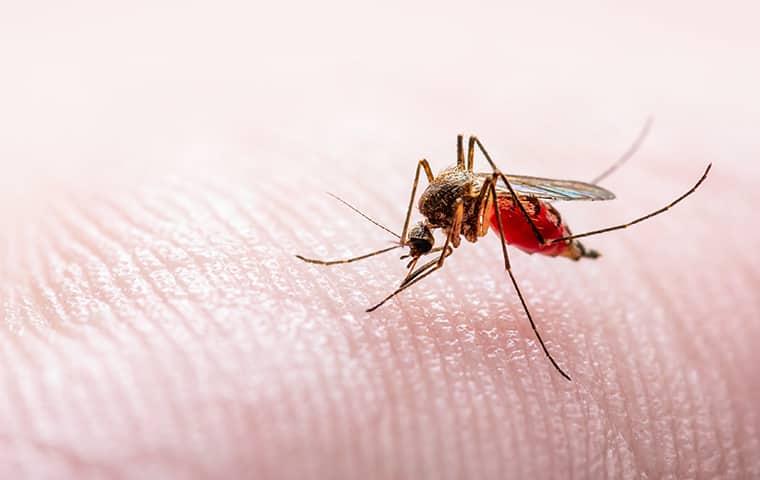 While mosquitoes are a common problem for several homeowners across America, some would find it hard to believe that New York residents have them just as severely as any other area, if not more so. After all, we experience colder average temperatures throughout much of the year, and don't mosquitoes need warmth to survive? While it is true that our fall and winter months are filled with snow and shockingly low temperatures, our summers are often incredibly humid due to the moisture that frigid winters leave in the ground after the snow melts. This humidity means that mosquitoes are just as active here in New York during summer as they are in many other areas.
Why Mosquitoes Are a Problem for New York Residents
As with any pest problem, mosquitoes come with several issues when they decide to make you and your family their next meal. Even though you may wear bug spray or take action to reduce moisture around your property, mosquito bites are inevitable during New York summers. Mosquitoes can still visit your yard from your neighbor's lawns and nearby parks, which makes mosquito infestations practically impossible to handle alone.
Unfortunately, if mosquitoes are impossible to keep away effectively, this means you and your family could contract one of the several serious illnesses that mosquitoes can transmit to humans. West Nile virus, Dengue fever, malaria, and Zika virus are just a few of the health threats mosquitoes can transfer to New York residents. They can infect healthy individuals with these viruses through the transfer of blood by biting an infected person and then biting someone without the virus. This ability to carry diseases makes mosquitoes one of the most dangerous pests in the world.
How Parkway Can Help
The dangers associated with a mosquito infestation means that professional mosquito services are vital. Parkway Pest Services keep mosquitoes away from New York properties by targeting treatments in areas with the highest mosquito activity. We offer both seasonal mosquito treatments, which keeps your property protected throughout the entire mosquito season (Apr-Oct), or a one-time treatment for a special outdoor event. Parkway's licensed pest technicians will work with you to find a solution that fits your New York property.
It's never too late to contact Parkway Pest Services for your mosquito problems! Reach out to us today to keep you and your family protected from the harmful viruses that can be spread when mosquitoes are active!