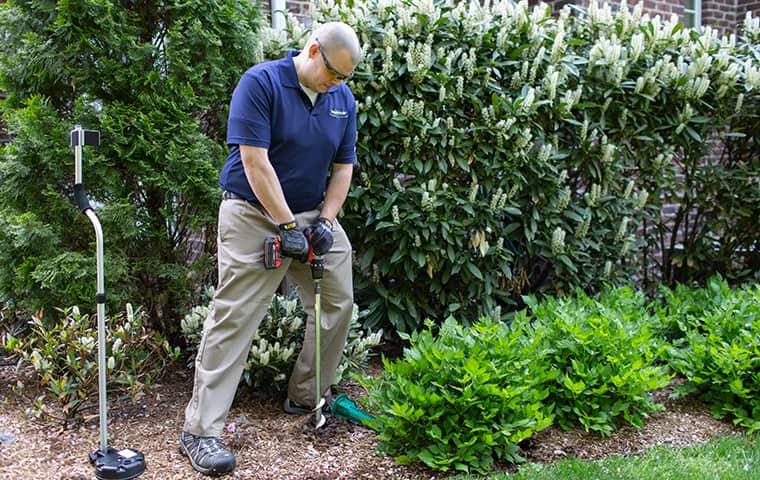 Metro NYC, CT, Long Island, Westchester March 1, 2011 – Parkway Exterminating Company has been authorized by Dow AgroSciences to use the Sentricon® Termite Colony Elimination System, a revolutionary technology for protecting structures from subterranean termites. Available only to specially trained and authorized pest control firms, the Sentricon System eliminates termite colonies and provides ongoing protection from costly termite damage.
"With the Sentricon System, we can eliminate the termite colony for the first time ever. Traditional termite control methods are designed to simply create a barrier to prevent termite entry," says Peter Scala, Board Certified entomologist from Parkway Exterminating. "The Sentricon System uses a three-step process to detect and eliminate termite colonies."
First, an authorized pest management professional inspects the structure and installs the Sentricon System around the property. The Sentricon stations, which contain monitoring devices, are checked regularly for termites by an authorized technician.
When termites are detected, a special bait for eliminating termites is secured in only those stations with termite activity. The termites immediately establish the bait as a food source and encourage their nestmates to feed on the bait, resulting in colony elimination.
Once a colony has been eliminated, the bait is replaced with non-toxic monitoring devices, and the pest management professional monitors the Sentricon System for any new colony that may invade the property.
The Benefits of the Sentricon System
"Another unique benefit of the Sentricon System is the fact that the termite bait is secured only in those Sentricon stations having termites and removed with the colony is eliminated," says Scala. "The Sentricon System is also less disruptive to our customers because monitoring and baiting are typically performed outside the home. This is the most significant termite control development the industry has seen in 50 years."
Parkway Exterminating technicians have received extensive training from the manufacturer on proper use of the Sentricon System, as well as advanced termite biology and identification. For more information about how the Sentricon System works, contact Peter Scala, 1-800-220-7275.