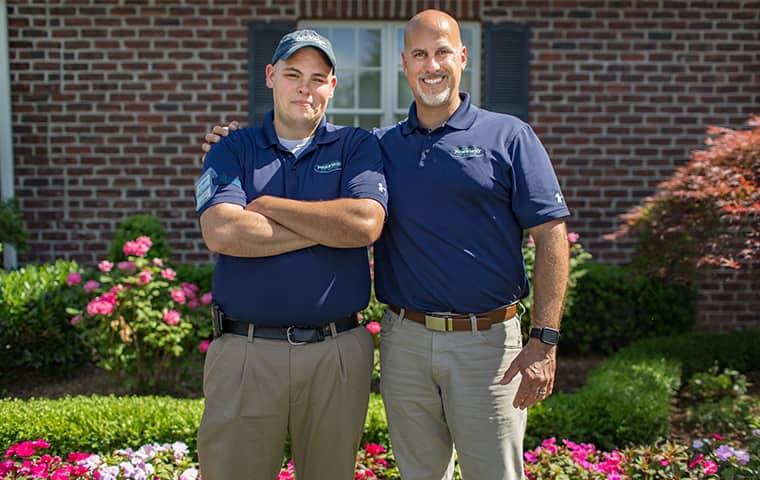 For over 80 years, New York residents have turned to Parkway for their extermination needs, but times are changing. Don't get me wrong. If you need extermination services you're still going to call Parkway, but we aren't the same company we used to be. As pest control has changed over the years, we have changed with it. Always staying on the cutting edge of new technologies and new pest exclusion methods. That is why we are now Parkway Pest Services.
Waiting till you discover termites could cost you thousands in difficult or impossible-to-repair wood damage. To protect your Westchester County home, you need a proactive pest control company. Parkway Pest Services puts up a shield around homes and businesses with Sentricon® monitoring stations. Sentricon is the same system used to protect the White House, the Capitol Building, and other national treasures. There is no better system for protecting manmade structures from termite damage.
If you already have termites in your home, your Parkway Exterminator will be happy to remove those termites for you. But we would much rather protect your home before it gets damaged.
Parkway's Westchester County exterminators would also much rather handle your pest problems before they cause you misery and before pests get into your wall voids and attic spaces where it can be costly to remove them. Proactive pest control turns your home into a pest-free zone. You won't have thousands of cockroaches hiding in your walls, you won't have rodents nested in your attic and you won't have carpenter ant colonies slowly chewing galleries through the wood of your home. Your home will be off limits to pests. And, this turns into savings for you.
Year round home pest services with Parkway Pest Services just makes sense. Our knowledgeable and experienced staff will show you where your property is vulnerable, what things you can do to make your property less of a target, and use modern pest control systems to create a barrier around your home or business. At Parkway, our exterminators focus is on eco-friendly solutions first, and limited and focused pesticides when needed. With Parkway Pest Services, you won't have to wonder if your home is protected. You can rest, knowing that it is.