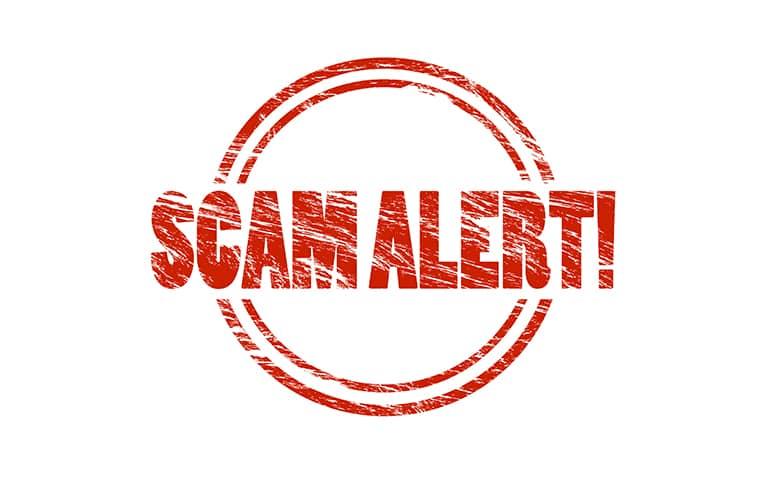 Scams, we hear about them on the news on a regular basis, and we all want to think that we won't become victim to one, but you never know and it is important to always be vigilant. Common scams include: someone claiming to be from the IRS informing you about overdue taxes, the e-mail stating you have won a vacation of a lifetime, a king from some foreign land that needs your financial help, or a home repair man that requires upfront payment and then is never seen again. The professionals at Parkway want to inform you about a new scam hitting this New York area, a scam that is involving the pest control industry; we want to make sure that you are very aware of this scam so that you can protect yourself, your family, and your loved ones from it.
The pest control scam that is currently circulating involves deceitful people who are creating fake NYC Health Department notices. These notices are received through the mail and claim homeowners are in violation after a "Rodent Control Program Assessment". It requests an upfront payment to be mailed to the pest control company that this violation supposedly originated from "Vermin Control of New York".
There are a couple of major red flags with this scam, first a quick google search will let anyone know that "Vermin Control of New York" is not a pest control company that exists in New York. Also, the New York Health Department has stated that they will never request direct payments for any violation; and the New York Health Department always gives a person a chance to have a hearing before a penalty or fine is given.
Parkway Pest Services wants to make sure that all of our valued customers understand that Parkway is the real deal when it comes to pest control and to remind you to always stay vigilant to the "fakes" that are out there. Parkway Pest Services offers the following to ensure our "real deal" status to our customers.
Parkway Pest Services has been in the business of pest control since 1932!

Positive customer feedback and reviews.

Parkway employs two full-time board certified entomologists, agronomists, and wildlife control experts. These experts work solely for us, we never farm out work.

Our technicians are all certified by each state that they work for and are continuously trained in new technologies and techniques.

We are affiliated with the Better Business Bureau, Long Island Pest Control Association, and the New York Pest Management Association among others, and are QualityPro certified.
For real deal pest control in New York, contact the professional at Parkway Pest Services today!