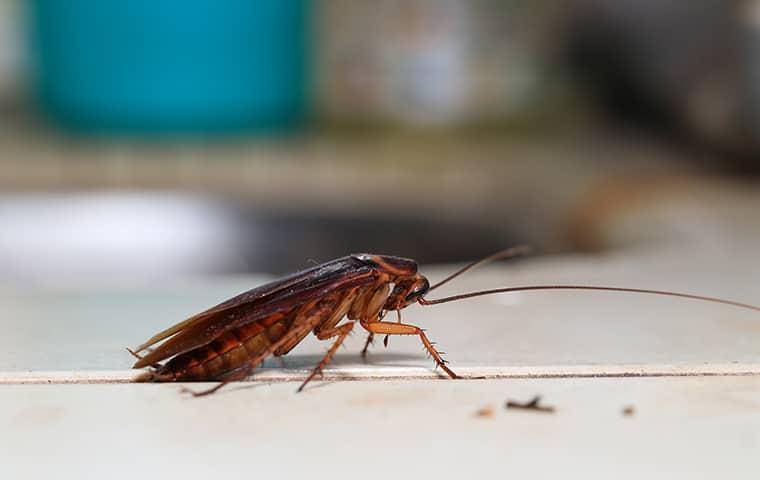 There are over 1.3 million people in Nassau County. Are you wondering why those cockroaches picked you? Why are you so attractive? It's a fair question. Hopefully, we can shed some light on it. Ask yourself these questions, and you may find the answer to why cockroaches think you're one in a million.
Do you leave pet food out? This is a common mistake. Many pet owners put food down and let their pet decide when they want to eat. If you would prefer to not have cockroaches, consider putting pet food out only during mealtime.
Do you have unsecured pantry items? A favorite hangout for cockroaches is in your pantry. If you have paper or cardboard packaging, those roaches will exploit it. Consider putting these items in hard plastic, sealed containers.
Do you have an open trash can? This is a food source and a breeding site for cockroaches. You should already have a cover for trash. This keeps the smells in and the roaches out.
Do you store food items in your attic? Cockroaches like to hide in boxes. If you have a box with edible Christmas decorations in it, roaches will love you for it. But getting rid of those food items or packing them in sealed plastic won't necessarily fix the problem, especially if you have a hot moist attic space.
Do you have moist places? Cockroaches are attracted to dark, damp, moist places. If you have a humid attic, a wet basement or leave your garage door open quite a bit, you could be inviting cockroaches in.
Do you live in an old home? Sometimes cockroaches are in your house simply because it's easy to get in. They exploit rotted holes that other insects have created, and slip through cracks you don't even know exist. Remember, this is a creature that can walk across your ceiling. If you have a gap, they can find it.
Do you have a pest control company? If you don't have an experienced pest control company guiding you in natural deterrent methods and applying focused pesticides to vulnerable areas, it may be impossible to keep roaches out of your home. It depends on the home, and where that home is located. Here's a disturbing fact for you, from the Asthma and Allergy foundation of America: "Studies show that 78 percent to 98 percent of urban homes have cockroaches. Each home has from 900 to 330,000…" They also say, "When one roach is seen in the basement or kitchen, it is safe to assume that at least 800 roaches are hidden under the kitchen sink, in closets and the like."
Let those roaches make a "love connection" with someone else. If you have cockroaches in your Nassau County home, contact the experts here at Parkway Pest Services. We'll help you make your home less attractive to this invasive pest.