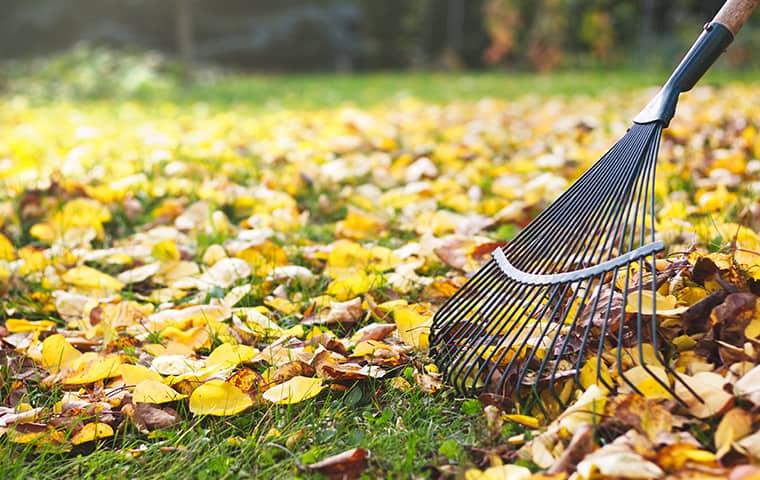 Now that spring has officially sprung, millions of people have all come out of their homes and begun the rituals of cleaning up their yards of a winter's worth of sand, leaves, and twigs. Windows are being washed and carpets are being shampooed. Folks all over are ready to throw open windows and let the fresh air of spring in. Spring cleaning is a ritual that seems to be the unofficial kick-off to a season of sunny weather, barbecues, and beachwear.
While homeowners all over the country are cleaning out this spring, it is a great time to focus some attention on pest prevention around the house. There are many things that folks can do to help keep their homes safe from ants, roaches, spiders, rodents, and other household pests that tend to show up this time of the year.
While out in the yard with a rake in hand, make sure that the debris piles being made are disposed of and never just left near the house. These spots serve as hiding places for some pests and breeding grounds for others. Take the time to trim any branches from trees or bushes that might be touching the side of the house as well. The fewer paths that pests have into your house, the better. The gutters should also be checked to make sure that they are not clogged with debris that can create pools of water.
While windows are being cleaned, check to make sure that all the screens are intact and that there are no gaps around the windows or doors. If any are found, make sure to caulk those areas or use weather stripping to close any entrances to your home. While you are at it, check the foundation for tiny cracks that need attention. Pests need very little space to find their way in. Many people keep their trash cans close to the house over the winter months for convenience purposes, this spring move them away from the house instead. Pests looking for an easy meal might also find their way inside if outdoor trash cans are too close.
While spring cleaning, many of us take this opportunity to clean out closets, attics, and garages. It is a good time to get rid of the clutter that no one has looked at in ages. It is also a good time to consider trading in those dusty cardboard boxes and storing the things that you actually want to keep in sealable plastic bins. These bins will keep pests out and will help protect items from damaging moisture.
After the house and yard have been tidied up for the season, encourage your family to do their part to help keep it that way. Make sure trash is removed from your home each day, sweep floors, and make sure that counters and cupboards are clean as well. These are all ways to help discourage pests like ants, roaches, and rodents from looking for food sources inside your home.
Of course, it is not always possible to discourage every pest. Eventually one or two find their way in, and then you have a real problem. Parkway Pest Services can help make sure that never happens to you. Parkway Pest Services has several packages available that help you keep pests outside where they belong all year long. Now is a great time to get started, give us a call today and ask us about our affordable pest protection plans.