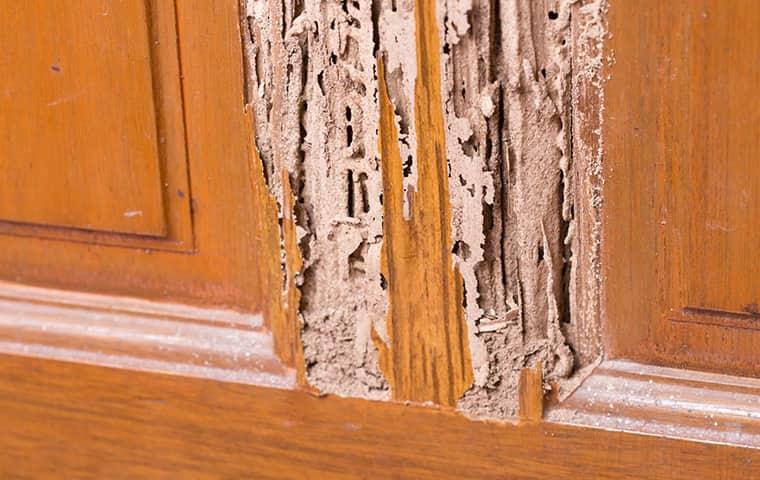 Termites damage over half a million homes nationwide every year and cost homeowners $5 billion, according to the National Pest Management Association. It is no wonder Veterans United Home Loans now requires a termite inspection in Alabama, Arkansas, Arizona, California, Connecticut, Delaware, Florida, Georgia, Hawaii, Iowa, Illinois, Indiana, Kansas, Kentucky, Louisiana, Massachusetts, Maryland, Mississippi, Missouri, North Carolina, Nebraska, New Jersey, New Mexico, Nevada, Ohio, Oklahoma, Pennsylvania, Rhode Island, South Carolina, Tennessee, Texas, Utah, Virginia and West Virginia. In other states, a pest inspection is only required if an independent VA appraiser notes an issue during the appraisal process.
The spirit of the VA loan is for service members, veterans and military families to have a way to own their own home. It has always been important to keep costs and interest rates low, but with the threat of termite damage growing, the organization has come to realize how important termite protection can be. The last thing they want is to put a family into a home that is unsafe or deteriorating. A termite inspection ensures that a home does not have termites at the point of purchase. From that point on, it is up to the family to keep their home protected.
If you're looking to take advantage of a VA loan, you probably won't have to worry about setting that inspection up, your loan officer or real estate agent will take care of the details for you, but you should know that most home insurance policies don't cover damage caused by termites. Even though your new home will be termite-free when you purchase it, it is up to you to make sure it stays that way.
When looking for year-round termite protection, find a company that is an Authorized Operator of the Sentricon® Termite Colony Elimination System. This is the only termite system to have earned the Presidential Green Chemistry Challenge Award by the U.S. government. No other system is as safe for the environment or as effective at naturally monitoring for and destroying termite colonies.
You've taken the first step of securing a low-cost home loan. Now protect your investment for the life of your home, by keeping your equity protected from termite damage. And sleep easy knowing that your investment is safe. Contact Parkway Pest Services!