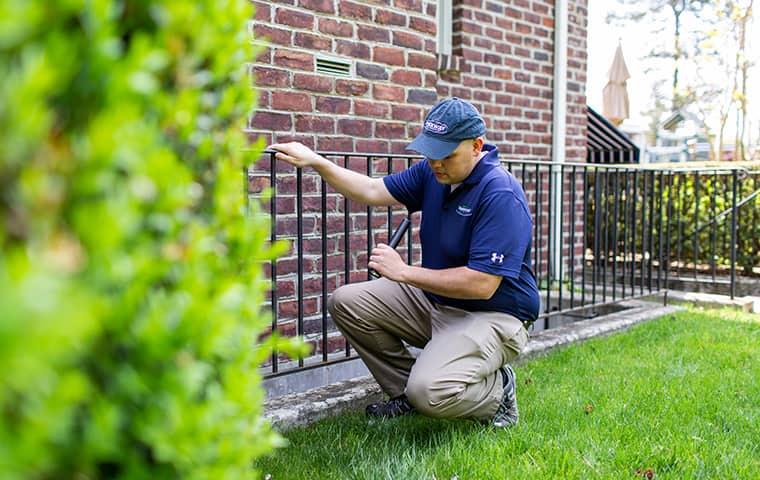 If you are looking to buy a home in Long Island or surrounding areas in New York, we strongly suggest scheduling a pre-home buying termite inspection from our team of Long Island termite control professionals. While it is true that some home inspectors offer termite inspections as part of their package, the accuracy of these inspections cannot always be determined. Without the proper certifications and training, home inspectors may not be the best choice for a termite inspection when it comes to your new home. Why? With termites in New York and throughout the country causing billions of dollars in property damages every single year, this is not a pest you want to take your chances on.
Why choose termite inspectors over home inspectors for termite inspections?
Experience and knowledge to determine the difference between termites vs flying ants, carpenter ants, powder post beetles and dry rot.

Dedicated DEC registered business in the pest control field.

Years of experience in targeted pest inspections.

A Board Certified Entomologist on staff.

Termite certified inspectors.

One year service agreement for your protection.

Correct documentation, including the completion of the NPMA-33 form.
If you would like the peace of mind that the home you are about to purchase is termite free and will remain termite free, please contact Parkway Pest Services. A home is one of your largest and most valuable assets which is why you want the very best in protection from wood destroying pests like termites.
We offer termite inspections on Long Island, throughout the five boroughs, Westchester County, NY and even Fairfield County, CT. So before you go any further in the purchase of a new home, let us help to protect you and your family from the costly damages that termites can cause. Give us a call today to learn more about termites in your area.