Pests thrive off of human activity of all kinds, leading them to both residential and commercial properties. But many kinds of businesses are magnets for unwanted creatures that are looking for food and shelter. Learning how you can protect your property from an infestation the right way will not only save your bottom line, it will prevent the worst damage and danger that pests can bring.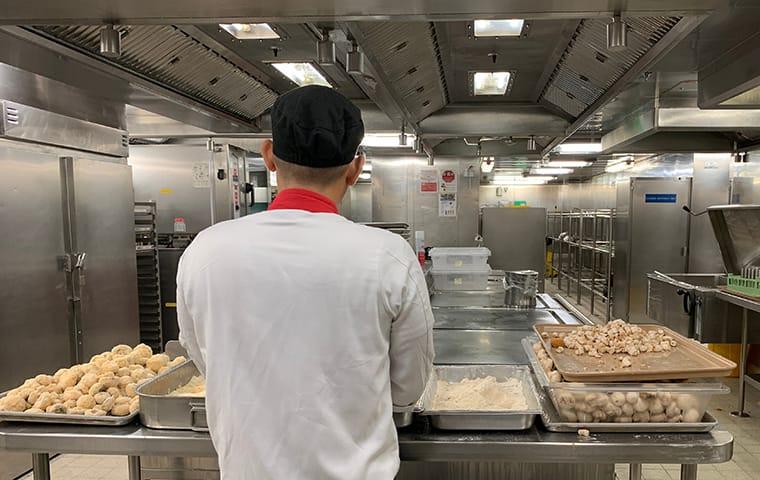 Which Pests Are A Problem For Your Business?
From restaurants to hotels to office spaces, pests are attracted to commercial environments for the ample space and resources that they provide. Whether you're in the food industry or not, anywhere that people come and go, leaving food and waste in their wake, pests are likely foraging around. That's why it's important to mitigate the risk factors that attract pests to a property long before they have a chance to thrive. To do that, you have to know what to watch out for:
Insects: From nuisance foragers like ants to dangerous disease-spreaders like cockroaches, there are literally hundreds of different types of bugs that can invade your property.

Rodents: The two most common are mice and rats, which breed quickly and cause a ton of property damage with their constant gnawing and chewing.

Spiders: As insects come onto a property, so do the pests that hunt them. Spiders often act as a sure sign of a larger pest problem.

Termites: Some of the most destructive pests out there, termites are a type of insect, sure, but they deserve a category all their own. They chew through wood, causing irreversible and often structural damage to a property. This isn't just unsafe, it's expensive to address.
What Risks Do Pests Pose?
Once a pest population moves in, it doesn't take long for the problems they can cause to be apparent. For businesses, the dangers and hazards posed by pests of all kinds can not only put you and your clientele in harm's way, but it can also hurt your revenue. Here are just some examples of the disasters that pests can bring:
Damage: Pests can chew, dig, and scratch their way through whatever is in their way, causing sometimes irreversible damage to structures and items.

Illness: In terms of the health risks to customers and employees, many pests are known to carry and transmit dangerous diseases, like plague and salmonella. Many pests also harbor fleas and ticks, which are dangerous in their own right.

Losses: All of this culminates in big costs to you and your livelihood. Not only can damage cost you big, but the loss of business and reputation can be tough for any business to bounce back from.
Superior Commercial Pest Control Services From Parkway
With so much at stake when it comes to pests on your property, it's better to be certain than to try and cut corners. Too many business owners try to save money by turning to unproven and mostly ineffective methods. Rather than trust products that are hawked online or in store aisles, it's better to trust pest professionals to fully protect your business.
At Parkway Pest Services, our friendly staff can work with you and your schedule to get started right away on an inspection of your property. Not only will this help us tailor pest prevention methods for your property, but it will also help determine if pests are already a problem. If they are, you can rest easy knowing that we can eliminate them quickly and make sure they never return.
Contact Us Today To Get Started
Rather than wait for a pest problem to present itself before you act on it, save yourself from future danger and damage by getting started right away on true pest prevention. Protect your business with our proven commercial pest control services, so pests never damage your way of life. Contact Parkway Pest Services today, your local resource for superior pest control for Long Island businesses.