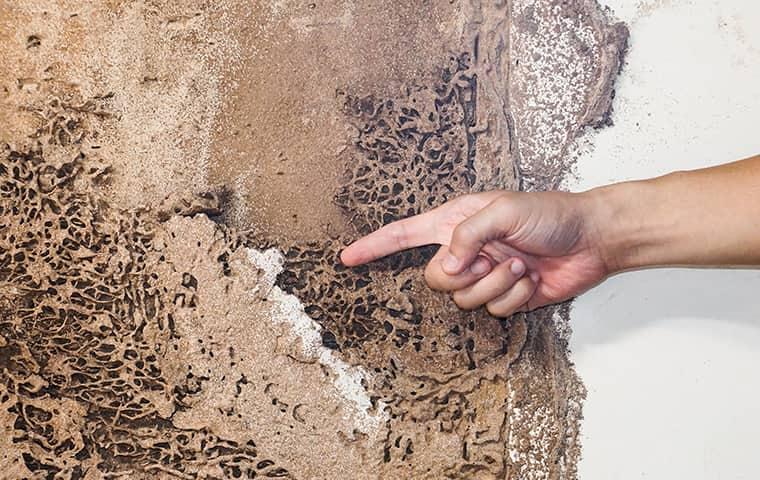 Home ownership is a major undertaking, involving as much care and planning as it does money. As a homeowner or someone considering becoming one, you can't be too careful when it comes to protecting your investment. Well, one threat that is often overlooked, and that is frustratingly under-covered, is termites. Termites are considered a maintenance issue by insurance companies, but this can be tricky for homeowners due to the fact that you almost never know if termites are around until it's too late.
Termites are on the hunt 24/7, and their main source of food is cellulose found in wood. What makes termites so difficult to predict and protect against is the fact they never really spend any time in the open. Termites (at least the species of termites that you'll really want to worry about) nest underground, build tunnels for foraging, and when forced to travel over exposed surfaces, build mud tubes to travel inside of. Once termites reach some tasty wood, they tunnel into it, devouring it from the inside out. Over time termite foragers will basically hollow out a section of wood, reducing its structural integrity. For a tree, this could mean that eventually, a wind storm will send it toppling. For a house, it could entail devastatingly expensive structural damage, including sagging floors or ceilings, buckling walls, and in the worst cases the collapse of parts of the house. Termite damage in the U.S. is estimated at over five billion dollars per year and is a nightmare to have to deal with unexpectedly.
This all makes for quite the scary story, and may even deter some people from wanting the responsibility of homeownership in termite-heavy areas, but the outlook doesn't have to be so grim. With proper foresight, your chances of finding an excellent property are no worse in areas with lots of termite activity than they are in reportedly termite-free regions. The difference is knowing how to look. With a professional termite inspection, you are providing for yourself a guarantee that you can depend on, a guarantee that there is no termite activity in or around the house you hope to make into a home. With the help of professionally trained inspectors, you can approach a potential purchase with peace of mind, knowing that what you see is what you're getting. And with most termite inspection agreements, if you end up with termites within a specified time frame, the inspecting service will treat your property at no charge.
For homeowners, a termite inspection should simply be part of the maintenance routine for keeping your home safe and in good condition. Being that property is a market that fluctuates enough as it is, you want to ensure that yours has every advantage you can get to maintain market value. And even more importantly, your home should be a place of comfort and lasting peace of mind. A yearly inspection for termites can help you to have confidence that your home is safe from wood-destroying pests, and will often offer you a protection guarantee so that you don't get blindsided with termite damage repairs in between inspections. A termite inspection is also a great bargaining point to bring to a potential sale and is actually required in many cases.
In the end, you are going to be well served to invest in the security that termite inspection offers. If you are living in New York state, Parkway Pest Services has whatever you need when it comes to termites. Our termite inspections have a year-long protection guarantee, and we provide all the documentation that lenders may require. With over 70 years of experience, a board-certified entomologist on staff, and the ability to install the incredibly effective Sentricon® System with Always Active™, termites don't have to be a menace to your home ownership dreams. For more information on the many effective options, Parkway Pest Services can offer you for discovering and dealing with termites or other pests, or to schedule an inspection, call us today!