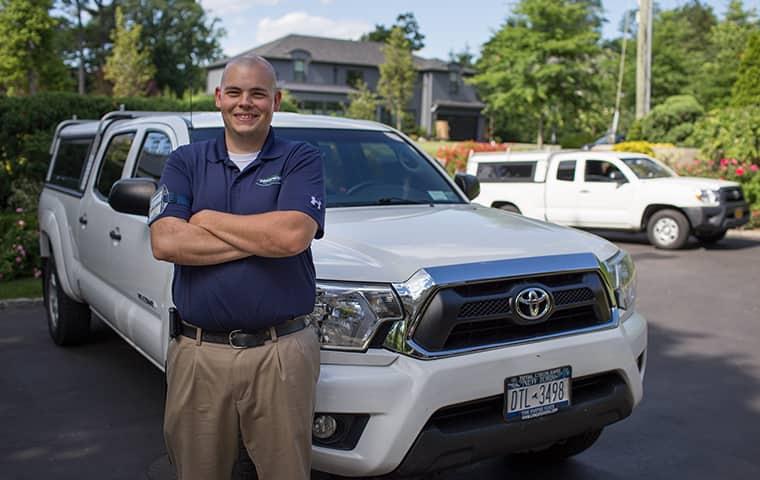 We hear the term "professional" thrown around quite a bit. When it comes to pest control, professional can mean a lot of things. To one company, it might mean that they have staff certified by the state. To another, it may only be that they are recognized and accredited by the Better Business Bureau. But to truly be professional, a company needs more than business education and state recognition. It needs to have the education to do the work it promises to do. You wouldn't want a guy off the street trying to fix your gallbladder, would you? No. You'd want a trained medical doctor. When it comes to pest control, you don't want someone off the street. You need a board-certified entomologist who is educated in the study of bugs to protect your family from household pests. After all, pest is short for pestilence, and no one wants that in their home.
Here is what professional pest management looks like in practice
The company utilizes green pest control methods that protect the home, the family, and the environment.

The company employs board certified entomologists.

The company uses modern Integrated Pest Management to identify the life cycles of pests, their habits and habitations, and the conditions that lure them into homes or businesses.

The company monitors, inspects, and documents pests on location. Then, determines their reason for being on the property.

The company takes action only if it is necessary. A non-chemical approach is preferred; one that protects the environment and puts family safety first. The use of pesticides is limited and focused on problem areas.

The company only uses Green Shield Certified Products.

The company offers advice on structural changes that will deter pests, and outlines exclusion methods that will keep pests away, without the use of pesticides.

The company understands that your home or business is part of a neighborhood or community.
Green Pest Control is safer, longer lasting, non-pollutant, and fosters partnership between the pest controller and the client. It is the smarter, greener way to keep pests out.
If you live in Connecticut, get connected to Parkway Pest Services. Their program is Green Shield Certified, and they are always on the cutting edge of modern Integrated Pest management. If you don't live in Connecticut, find a company like Parkway Pest Services. Don't just trust them when they say they're professional. Make sure they are educated to protect your family from invasive pests.