Ladybugs are great, aren't they? If you just shook your head no, it is probably because you have a ladybug infestation and you know what an extreme pain these cute little insects can be. When these bugs come to live inside your home or business, they come in mass quantities, and they make a mess. Here's the problem with ladybugs and how to fix it!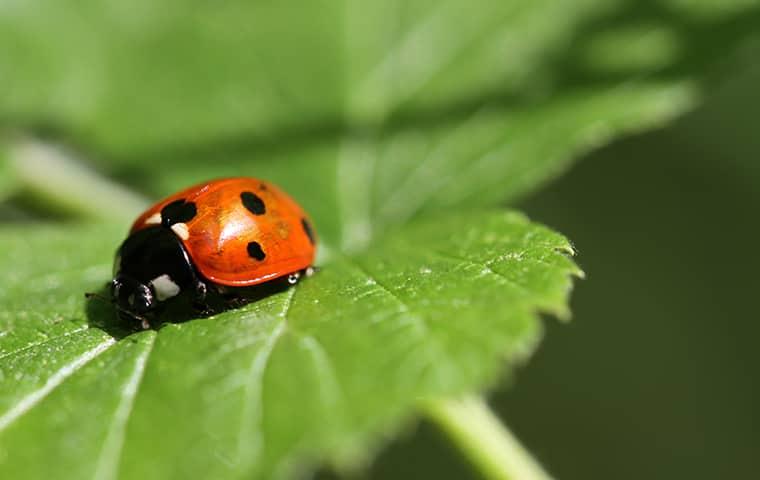 Aaaaarrrghhh! Ladybugs!
Are you wondering why a bug that eats aphids is entering (or trying to exit) your home or business by the thousands? It's not like you have piles of aphids laying around. Well, those bugs aren't looking for food. They are looking for the second most important item on the insect must-have checklist: shelter. When it gets cold outside, ladybugs look for a nice warm place to be. Once spring arrives and the weather warms up, they start coming out from their winter hiding spots to find a way back outside.
Okay. So you have a few ladybugs. What's the problem? If a smile just bent your lips, you understand the irony of that question. When you have ladybugs, you have tons of ladybugs. You have ladybugs on your floors, ladybugs in your tub, ladybugs on your sills, ladybugs in the holes of your screens. They're everywhere! And, it isn't enough that they leave their dead carcasses everywhere or do dive-bombing runs toward your face, they also create a difficult mess to clean up. No, I'm not talking about vacuuming up all the dead ladybugs. I'm talking about their feces. This tiny insect leaves tiny droppings on your walls, floors, window sills, curtains, and other household items. If you've ever tried getting ladybug feces off of a painted window sill, you understand the problem. Most of the time it is best to just repaint.
How Do I Stop This Ladybug Madness?
If you have ladybugs, you likely have other pests hanging out in your home too. If you're seeing ladybugs, it's time to call a professional. It's time to call Parkway Pest Services. Sign up for our year-round home pest control and keep this and other bugs from harboring in your eaves, attic spaces, and wall voids. It may cost some up front, but you'll save money in the long run.