Let's face it. Your house may not be perfectly clean all the time, but you try. That's why it's always a surprise when you discover you have bed bugs. Where on earth did they come from? Are they really bed bugs or something else? It's important to get rid of whatever they are, and you want the best Nassau County pest control company to help. You want Parkway Pest Services.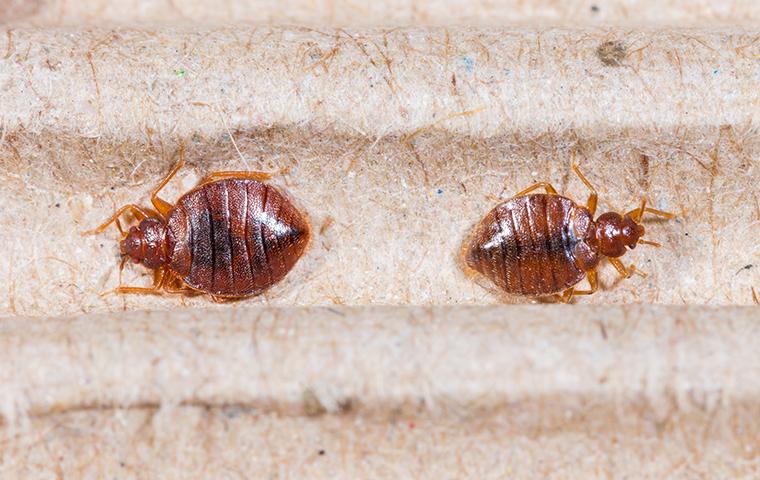 How Can I Be Sure It's Bed Bugs In My Home?
The most common way people discover they have bed bugs in their Nassau County homes is by finding small bites on their bodies, especially after they've been in bed. Their biting may wake you up. Bed bug bites look like small, red spots, usually in a cluster or crooked line. They may itch and can even turn into a type of hive or blister. If you're sure they're not flea bites, inspect the crevices of your mattress and other furniture. What do bed bugs look like? If you find small, reddish-colored bugs with flat bodies scurrying for cover, you've found bed bugs. They are about the size of an apple seed and love to come out at night to feed.
How Dangerous Is It To Have Bed Bugs In My House?
Bed bugs in Nassau County do not carry diseases, but they do multiply quickly. If you are allergic to their bites, they can compromise your health if you develop hives, blisters, or incessant itching. Because they reproduce at a fast rate, your whole family can suffer from a full-blown infestation in a short amount of time. You want to get rid of them as soon as you discover them, and that's why it's important to call Parkway Pest Services. We have offered the best bed bug control in Nassau County for many years.
How Do Bed Bugs Find Their Way Into Homes?
Unfortunately, there are many ways bed bugs can come into your home. They are notorious for slyly hitching a ride on your clothing, purses, backpacks, suitcases, and shoes.
Bed bugs are found in:
Hotel rooms

Buses

Taxis/Ubers

Restaurants

Homeless shelters

Trains

Airplanes
Of course, the most common place our customers determined they brought them home from is a hotel room, but we are seeing more and more bed bugs in public places. We suggest always being aware of where you sit and where you set your belongings down. Just because an area is clean doesn't mean bed bugs aren't present. If you must stay in a hotel room or ride public transportation, carefully check your suitcase, backpack, purse, etc., and what you're wearing before you get inside your home. Find a photo of a bed bug on the internet, so you know what you're looking for.
What's The Best Way to Get Rid Of Bed Bugs In My House?
If you have bed bugs in Nassau County, you need to know that home pesticide treatments usually don't work because bed bugs are resistant to them. You need a professional company that specializes in pest control to kill bed bugs. One of Parkway Pest Services' friendly technicians will come and do an inspection. Our thorough inspection includes bringing our trained K-9 in, and he can sniff a bed bug nest in no time. Since bed bugs can hide not only in mattresses but in carpets, walls, and other places, our K-9's keen sense of smell will find them.
Our effective bed bug control techniques include:
Control and monitoring plans

Steam treatments

Mattress and box spring encasements

Other conventional treatments
Don't trust just any of the bed bug control companies near you; trust the one that's right for you—Parkway Pest Services.