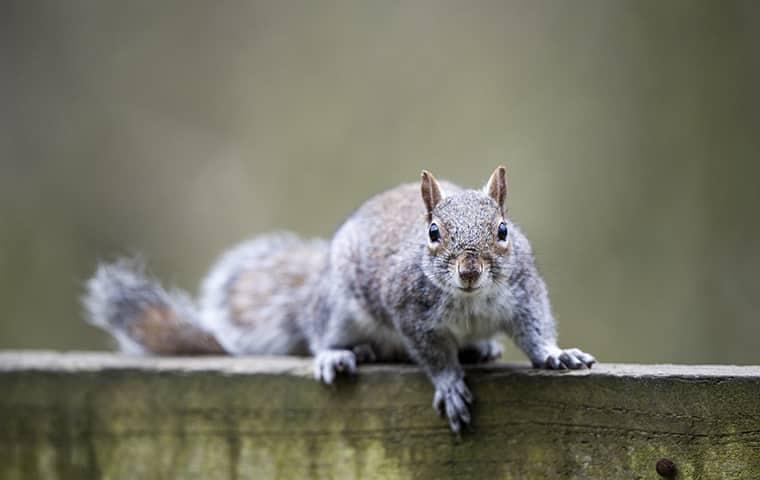 It is fun to watch squirrels as they scamper through your yard, scale trees, and sit on your fence chattering and flicking their fluffy tails. Squirrels are cute, right? But, you don't want them to share your home with you!
Fall is the season when squirrels will take it upon themselves to break into homes in New York while they are out foraging for food, water, warmth, and shelter that can get them through the harsh months of October through March. It's cold out there, and what better place to call home than your home.
However, squirrels can cause a lot of problems when they break into a home, and they can cause a lot of damage and are considered to be health risks to all who live inside the home, including pets. First of all, they won't just wander in, unless you leave the door open for them. They will find a small hole or part of the home that they can get a hold of with their teeth and claws and will chew and scratch their way in, leaving a gaping hole for others to follow suit. Once inside, they will rip up items to use as bedding for their nest or chew their way to a good food source or access to water. In their chewing, they can inadvertently gnaw on an electrical wire and spark a fire that could, potentially, set your home ablaze. Likewise, they can put holes in plumbing pipes and cause flooding as well. Squirrels can also carry and transmit some dangerous diseases and parasites that can make you, your family, and your pets sick.
Taking the risk of a squirrel invasion this fall is not worth it. Start by using these prevention steps:
Trim back trees and branches which are close to your home or connect to the exterior of your home
Refrain from feeding any wildlife around your home and property
Bird feeders should be placed well away from your structure and be squirrel proof
Secure your chimney cap and replace or secure lose roofing shingles
Repair gaps found around your roof soffit
Block any large or small potential wildlife entry points
Most importantly, you should contact the professionals at Parkway Pest Services to find out more about our protection plans. We can help you have peace of mind in knowing that squirrels will not enter and wreak havoc on your home. Call us today for squirrel removal and prevention, we are happy to assist you.