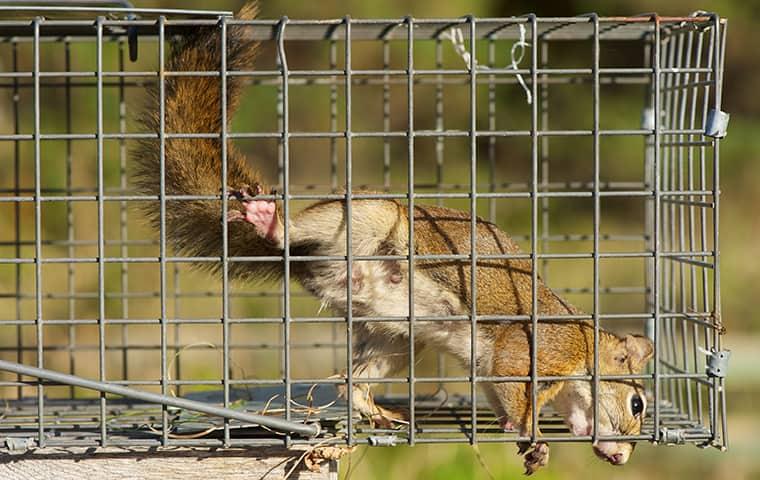 Have you ever caught a raccoon in the trash bin? Or perhaps birds are nesting on your entryway cover? Wildlife pests can be a major nuisance for homes and businesses in New York, New Jersey, and Connecticut. Not only do wildlife pests cause a ruckus, they can lead to health problems as well. In order to keep your home free of raccoons, skunks, and other wildlife, follow these wildlife prevention tips from the NY pest control professionals at Parkway Pest Services.
Dispose of your trash regularly and keep it stored in bins with lids that close tightly

Avoid heavy landscaping as plants are a food source for wildlife

Reconsider use of water features as water is another source that many wildlife pests are looking for

Keep your windows and doors secured with screens if they are going to be open during the warmer months

Seal off any cracks or holes in the exterior of your home

Trim back bushes and shrubs so they do not touch the side of your home
By removing likely sources that will attract wildlife to your property you will be reducing the threat of any home invasions or health risks associated with wildlife infestations. Many animals that find their way into homes will leave a trail of their droppings and urine which will contaminate your home. Also, many animals including birds and raccoons can carry other pests such as ticks and fleas and parasites which will only put you at a greater risk for health and home problems.
Don't let the wildlife take over your home and property this spring and summer. Make sure to keep them away by following these prevention tips and don't forget about insects and rodents. Maintain your routine home pest control services from Parkway Pest Services.
Already have a wildlife problem at your home in Long Island, Rye, Harrison, metro New York, or parts of Connecticut or New Jersey? No need to worry because Parkway has a wildlife control program that will get rid of the existing nuisance wildlife and help to prevent future problems from occurring. To learn more about the wildlife control and exterminating services, please contact Parkway Pest Services today!