Quality Pest Control In Buchanan, NY
Buchanan is a quaint village that overlooks the scenic Hudson River. People often move here for the peaceful pace of life and the access to good public education that the area provides; however, Buchanan also offers access to New York City as well as the exciting outdoors. This area experiences typical northeastern conditions, which means that seasonal and year-round pest problems are always a distinct possibility.
At Parkway Pest Services, we provide quality Westchester County pest control that can address whatever the seasons may bring. Our local family-owned company knows that there are numerous pest problems that our community faces, which is why we offer a comprehensive treatment program. We also adhere to Integrated Pest Management standards for the safest results. To learn more about our pest control solutions and how they can benefit your property, please call us today.
Residential Pest Control In Buchanan
At Parkway Pest Services, we provide Buchanan homeowners with preventive and corrective pest control services that address general and specialized pest problems. We are dedicated to finding green solutions, which is why every service that we offer is based on the principles of Integrated Pest Management (IPM). This allows us to customize exact treatments to your needs, monitor them carefully, always make your health and the environment a priority, and build lasting results. Because we adhere to IPM guidelines, our skilled technicians will also provide you with the education you need in order to deter pest attraction between your appointments.
In order to maximize your coverage and savings, we've devised our PestGuard and Pest Guard+ programs that offer ongoing services. We are also proud to offer the option of water and radon testing, power washing, and targeted pest control for mosquitoes, termites, and wildlife. No matter what pest problems concern you, we have you covered. For more information on our residential pest control programs in Buchanan, please call us today.
How To Tell If Bed Bugs Have Invaded Your Buchanan Home
Bed bugs are parasitic pests that roughly resemble apple seeds, which can make them very difficult to spot in your Buchanan home. They also tend to live inside mattresses, sofas, chairs, carpeting, and furniture because they don't like to stray too far from their food source, which is human blood. This can also make determining whether or not you have bed bugs difficult. There are, however, a handful of very important signs that you should be aware of, which include:
Stains on bed linens and pillows that look rusty but are actually smears of fecal matter

Waking up covered in bites that you don't remember getting and that are in clusters of three or four

A very strong unpleasant stench

Piles of eggs or eggshells

Nymph or adult bed bugs

Blood stains on sheets that come from crushed bed bugs
If you notice any of these signs, you may be dealing with bed bugs, and the most efficient way to eliminate them is with professional help from Parkway Pest Services. Contact us for more information on our bed bug elimination services in Buchanan today.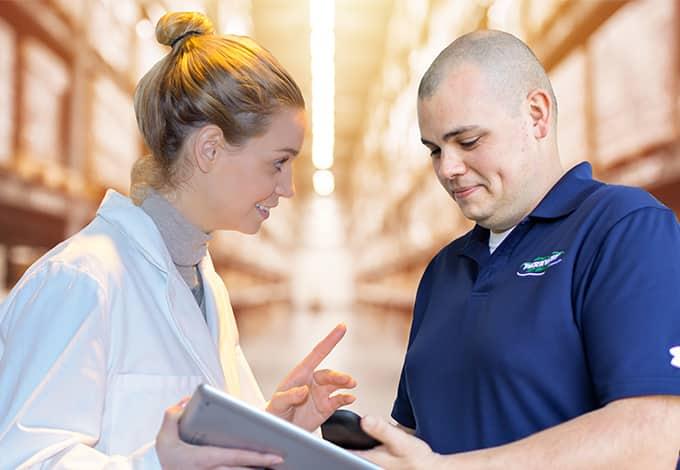 Commercial Pest Control In Buchanan
At Parkway Pest Services, we believe that every Buchanan business has the ability to be pest-free, it's just a matter of receiving the right services. It's with this mindset that we follow Integrated Pest Management (IPM) to deliver our customers the unique treatment plans that they need in order to thrive. By following IPM, we ensure our technicians always take the safest route to pest-free results and that we are able to limit the use of product applications and instead, we favor mechanical modifications and subtle changes to behavior.
We begin by performing a comprehensive property assessment, which allows us to understand your pest pressures and devise a plan to address them accordingly. We will then monitor them on a regular basis so that we can limit liabilities and maximize safety. To learn more about our Buchanan commercial pest control offerings, please call us today.
Importance Of Professional Termite Protection For Buchanan Homes And Businesses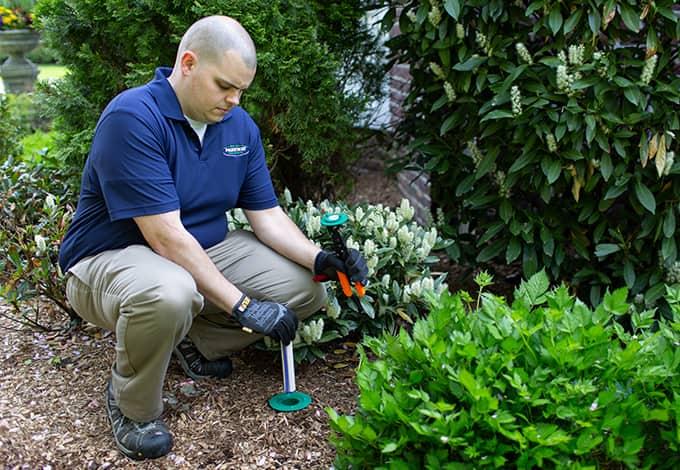 When it comes to keeping Buchanan homes and businesses in good standing, there is no service more important than professional termite control. Each year, termites are responsible for billions of dollars in damages across the country. They're able to achieve this amount of destruction because they slowly eat away at wood until the issues become pressing.
A termite infestation can contain anywhere from 1,000 to 2 million members depending upon the species, and their nests are usually located inside places that the average person cannot reach. These factors make professional help an absolute necessity when it comes to eliminating termites, but working with a pro is also imperative for people who are looking to prevent termites in the first place. A pest expert can perform routine monitoring services, install bait stations, and develop a unique prevention plan, all of which can actually keep termites away.
For more information on termite control in Buchanan, contact Parkway Pest Services today.