Dependable And Local Pest Control Services In Dobbs Ferry, NY
Dobbs Ferry is a village located in Westchester County and is a part of the town of Greenburgh. To keep pests such as insects, rodents, and spiders out of your Dobbs Ferry home or business, you need complete pest protection from the experienced pest professionals here at Parkway Pest Services. Established in 1932, Parkway Pest Services has become a trusted pest control provider in Dobbs Ferry and the greater Westchester County area. Our goal is to provide comprehensive residential and commercial pest control services that will help you maintain a pest-free environment. If you've got a pest problem, you can depend on the local pest experts here at Parkway Pest Services to solve it. Get in touch with us today to ask about our pest management solutions and wildlife removal services.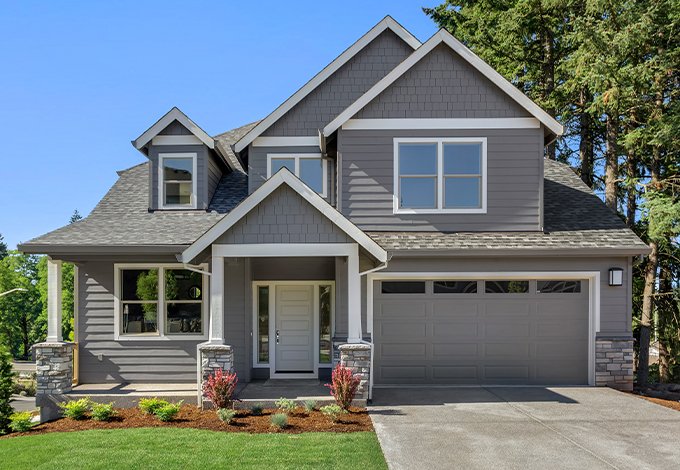 Residential Pest Control In Dobbs Ferry, NY
As a local, family-owned and operated pest control provider, Parkway Pest Services understands that putting into place a year-round home pest control program is the best way to prevent pests from causing problems in and around your Dobbs Ferry home. Our goal isn't just to eliminate pests, but to address the root of your pest problems and offer an effective solution. We offer two levels of home pest protection because we understand that every home has unique pest control needs: PestGuard and PestGuard+. Our PestGuard Protection program is a general pest management plan that includes 4 scheduled service visits annually, coverage for 30+ common pests, unlimited service calls, interior and exterior services, and more. In addition to everything included in our PestGuard program, our PestGuard+ Protection program also includes services for termite control and prevention through the use of Sentricon®. If you're ready to say goodbye to pests such as mice, bed bugs, and termites, give the professionals at Parkway Pest Services a call today.
Commercial Pest Control In Dobbs Ferry, NY
One of the best things you can do to protect your Dobbs Ferry business is to implement an effective year-round commercial pest control program from Parkway Pest Services. We provide comprehensive pest control solutions for a wide range of industries, including restaurants, retail stores, supermarkets, schools, and more. No matter what type of business you own, you can depend on the highly-trained pest technicians here at Parkway Pest Services to keep it pest-free throughout every season. We have what it takes to provide a customized solution that fits the needs of your commercial establishment, regardless of what type of industry your business is in. For more details about our commercial pest control services, contact Parkway Pest Services today.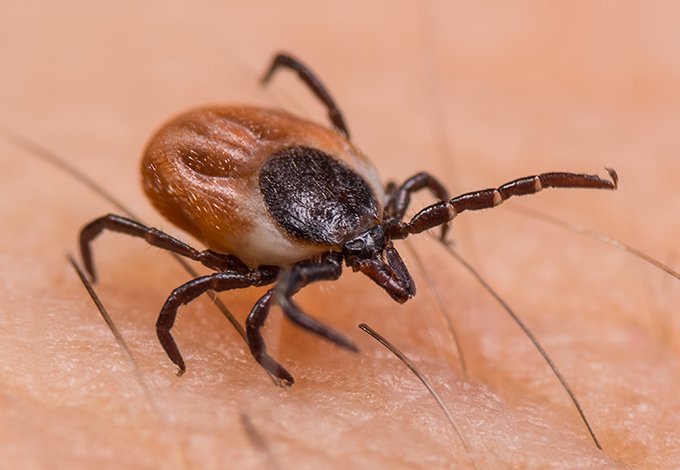 Are Ticks In Dobbs Ferry, NY Dangerous?
Ticks are small external parasites that feed on the blood of humans and animals. Although they can, and often will, bite humans, ticks prefer to bite animals due to their thick coats of fur. Here in Dobbs Ferry, the most common tick species are deer ticks, lone star ticks, and American dog ticks. Whether you own a pet or not, it's important to invest in tick control services to ensure your property remains tick-free all year long. Most of the time, ticks are simply a nuisance to deal with. However, all ticks have the potential to be dangerous. Deer ticks are known to spread Lyme disease, which causes life-long health issues. A few other dangerous diseases that ticks can transmit include:
Babesiosis

Colorado Tick Fever

Rocky Mountain Spotted Fever

Tularemia

Ehrlichiosis

Bourbon Virus
Although ticks are considered dangerous pests, it's important to note that not all ticks are infected and not all infected ticks spread diseases. Parkway Pest Services handles a wide range of pest problems, including ticks. We provide effective tick treatments that will eliminate ticks on your Dobbs Ferry property. Reach out to our licensed pest experts today to get started.
Keep Bed Bugs Out Of Your Dobbs Ferry, NY Home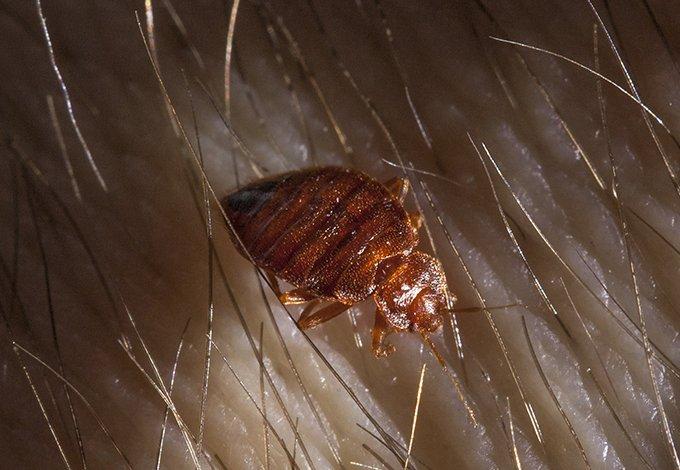 No Dobbs Ferry home is 100% protected from bed bugs. Bed bugs are hitchhiking pests that invade properties by catching rides on furniture, bags, luggage, and other items that are brought into your home. Unlike most other property-invading pests, bed bugs can't invade without your help. When it comes to preventing these tricky pests from getting into your Dobbs Ferry home, here's what you need to know.
Bed bugs are found in public spaces with a lot of foot traffic. Avoid setting down your bags and belongings on the floors of schools, lobbies, airports, and other public locations.

Bed bugs can live anywhere that humans can, including hotels. Always inspect your hotel room for signs of bed bugs before staying the night.

Bed bugs will hitch rides on almost anything. You should never bring used furniture or mattresses into your home without first inspecting those items for bed bugs.
If bed bugs are bugging you, don't hesitate to contact Parkway Pest Services for help. We're committed to offering quality pest control and prevention services every time.