Pest Control In East Hills, NY
The historic village of East Hills, New York, is situated on the north shore of Long Island. East Hills is a town with a tremendous history dating all the way back to 1643. Even in the village where the motto is, "Groundbreaking, record making" there are a few records that residents do not want to make or break such as, the most calls for bed bug infestations, the number of homes affected by termites, or the number of residents sickened by rodents.
East Hills, just like every other village, town, and city in America is faced with year-round pest pressures making it necessary to protect homes and villages from the damages and diseases that pests can cause; but with Parkway Pest Services offering industry-leading pest control solutions to East Hills home and business owners, there is no need to worry. We have successfully treated and protected thousands of homes and businesses from pests since 1932, and we continue that tradition of effective pest solutions today.
To see how Parkway Pest Services can help you keep your East Hills home or business safe from pests, contact us today.
Home Pest Control In East Hills, New York
Protecting your East Hills home from the harmful and damaging effects of pests is an important decision. You want to make sure that the people you choose cannot only safely and effectively eliminate the pests that are threatening your home and your family, but you want to know that those people are also able to help you determine the access points that pests are using to enter your home in the first place and can eliminate those as well. This is exactly why thousands of your friends and neighbors in East Hills and across New York have turned to the experienced, certified professionals here at Parkway Pest Services.
By using the latest technologies, protocols, and procedures and by relying on over eight decades of hands-on knowledge, our technicians can safely protect your home from pests that are merely a nuisance, from those that threaten its structural integrity, and from those that bring illness to your family. No matter what your pest pressures are, Parkway Pest Services has the safe, reliable solutions for you. Give us a call today to see how a pest control program can help your East Hills home become and remain pest-free.
East Hills, NY Termite Control & Inspections
It is hard to understand how a tiny little insect such as a termite could possibly cause so much damage in your East Hills home without you even realizing they are there, yet it happens every day. Termites are one of the most elusive and most damaging pests to invade properties here in East Hills. Subterranean termites actually live in colonies deep underground and will access your home by building mud tunnels up the side of your foundation in order to keep themselves from being exposed to the sun and air.
Once they secretly slip inside, they will get right to work eating the wooden structures deep inside your walls 24 hours a day, 7 days a week, 365 days a year. This is how they can remain hidden for so long. Often damages are quite severe before the homeowner realizes they have a problem. Protect your East Hills home from the damages that termites cause by partnering with the certified and trusted termite experts here at Parkway Pest Services.
Our specialists have the training, equipment, and materials to safely monitor and eliminate termite colonies that are threatening your home. Plus, they know how to keep termites from coming back. To see which of our industry-leading termite solutions are right for your home, contact us today.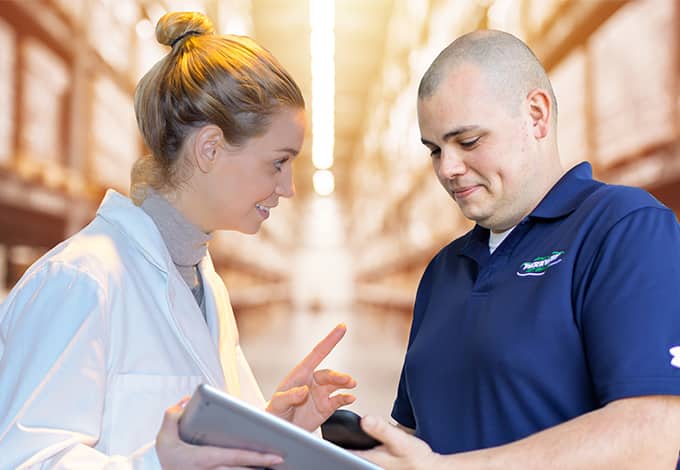 Commercial Pest Control In East Hills, New York
Protecting your brand and your reputation from harm is one of the most important tasks for a successful business and one of the fastest ways that businesses take a hit in these areas is when pests decide to invade their commercial spaces. In today's world of social media, it doesn't take long for word to spread that your business has a problem with mice or cockroaches.
It is a very serious problem that requires a very serious solution. Here in East Hills, New York, many businesses have learned that their best option for accomplishing a pest free environment that meets all of the local, state and national regulations for their particular industry is by turning to the experienced, reliable team here at Parkway Pest Services. Our experts are not only knowledgeable and up-to-date on the specific requirements for your particular industry, but they are trained in how to properly document services to prove your compliance.
Aside from receiving effective pest control solutions that work, our commercial pest control teams will implement these key benefits:
Up to date log books

Monthly reports

Recommendations

Licenses

Pesticide labels and SDS

Integrated pest management protocols and procedures

Integrated pest management education and training for staff

Routine inspections of buildings and grounds

Safe monitoring stations discreetly installed

Effective baits and gels with no airborne contaminants

Services are safe around high tech equipment

Reduced liability from pest pressures

Only necessary treatments applied

Green Shield Certified
NY Pest Control Professionals For Over 80 Years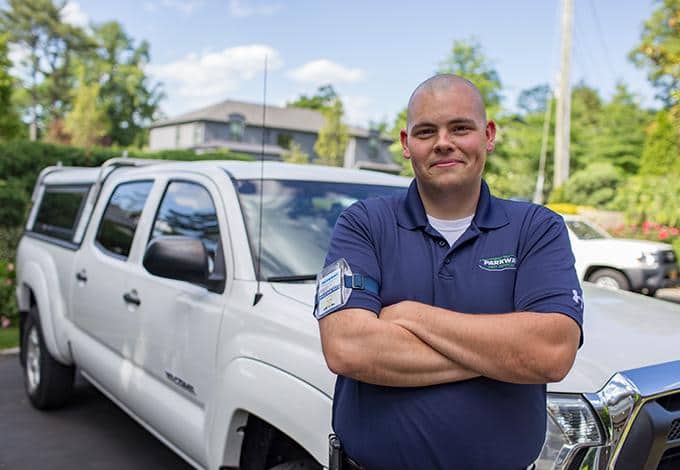 You can know that when a business has lasted for more than 85 years, they have to be doing things right. Not only does that business offer a service that is needed, but they know how to treat their customers right. They would have to stand on the time-honored traditions that helped to build their reputation and be willing to explore new, innovative technologies and products that help to improve the services they have offered. They would have to stand behind their products and services and exemplify the virtues of honesty and integrity which are fast fading from our world.
These are some of the things that would make a company stand out and keep them viable throughout the ages. When you are considering pest control in the greater New York area, there is no company that meets these standards like Parkway Pest Services.
When pests pressure mount, come experience the difference that time-honored values can make: experience Parkway Pest Services.