Exterminators In Fairview, NY
Only four miles east of the Hudson River, the community of Fairview is one of the most diverse hamlets in the state. This small community houses the fourth largest population of African Americans in New York and is home to 3,000 people and roughly 950 homes. The entire town is less than a half-mile in size and is considered to be a denser suburb of the lower east section of New York State. Although the area may not be entirely rural, the people of Fairview enjoy living in a community close to the historic Hudson River and all its associated greenery.
One of the most interesting aspects of Fairview is its difficult relationship with the outdoor world. A moderate climate, deep river, and depopulated infrastructure allow Mother Nature to run freely from place to place. This gives rise to many pest infestations, sometimes serious for both home and business owners. To control potential pests along every step of their infestation process, the team at Parkway Pest Services offers residential and commercial pest control services to all Fairview property owners. We have made it our mission to offer nothing less than the best in pest control, and hold ourselves to a higher standard than any of our competitors. Experience the Parkway difference by calling our Fairview office now.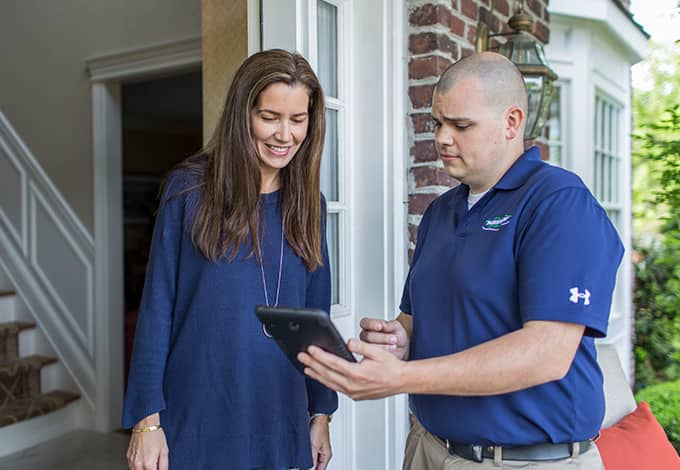 Home Pest Control In Fairview, NY
The residential pest control plans offered by Parkway Pest Services are designed to make your life simpler, easier, and safer, all without breaking the bank. We provide affordable pest control solutions for many unique types of creatures in Fairbank. Our services span a wide variety of needs, including but not limited to:
Green Pest Control (eco-friendly pest options)

Nuisance Wildlife Control (racoons, possums, etc)

Bird Control (pigeons, finches, etc)

Mosquito Control (one-time or seasonal)

Outdoor Tick Control (all species)
Find ways to work smarter – not harder – against potential pest problems. Contact Parkway Pest Services to secure treatments that are right for your residential property.
Commercial Pest Control In Fairview, NY
All Fairview businesses have experienced issues with pests in the past. Whether they work in a restaurant business, retail service, or the manufacturing industry, the team at Parkway Pest Services is ready and able to help.
We make commercial pest control programs easy and accessible for everyone, creating a customized blueprint of your services for every unique client. We specifically offer these services to businesses in Fairview:
Commercial Pest Bird Management

Ecologically Sound Pest Treatment Options

Rodent Control And Demolition
Invest in all these options and more by securing a commercial pest control plan with Parkway Pest Services today. We are standing by to take your call at a time convenient to you.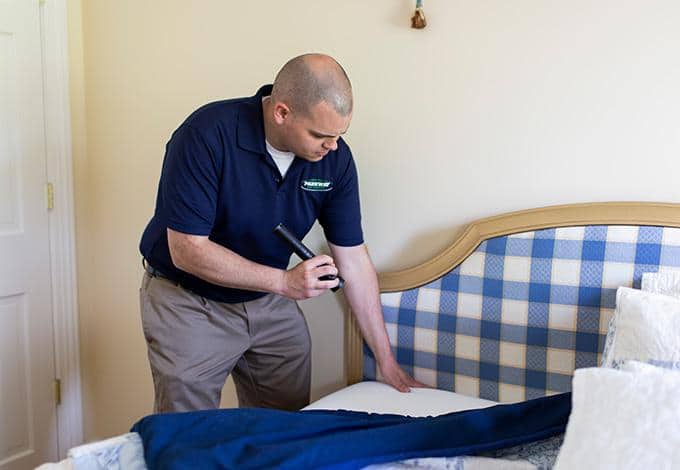 Bed Bug Control: Helpful Tips For Fairview Business Owners
Bed bugs are common residential pests around the Fairview area. After only a few decades, these presumed-extinct pests have quickly spread around North America. Homeowners and their families are very susceptible to attacks from these creatures, as well as commercial businesses in the area.
If your Fairview business could be threatened by the appearance of bed bugs, do what you can today to keep them out tomorrow. Follow these helpful tips:
Clean all fabrics, bedsheets, and upholstery inside the business regularly.

Inspect your building for signs of infestation: itchy bites, blood spatter, sweet scents, or piles of exoskeletons around doors and windows.

Have your business regularly treated with preventative bed bug control products. The team at Parkway Pest Services offers exclusive services for commercial business owners in the Fairview area.
Learn more about the products we use against commercial bed bug infestations by calling Parkway Pest Services right away.
How To Identify Termites In Your Fairview, NY Home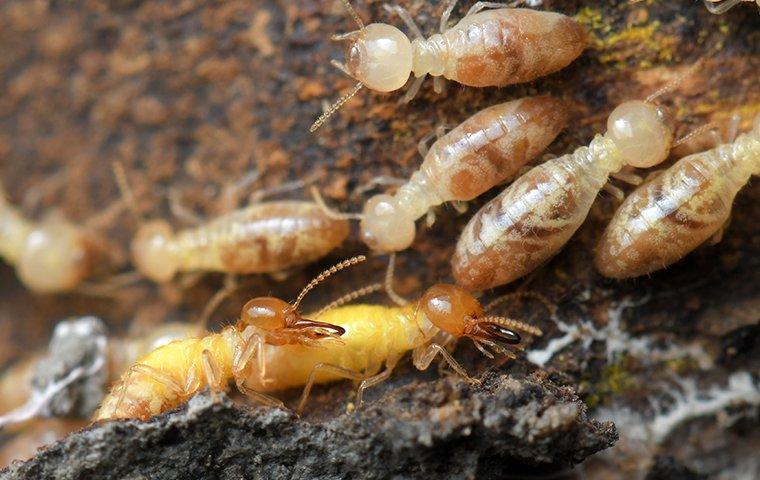 New York State currently suffers from two major species of termite: the drywood termite and the subterranean termite. Although each of these termite types has some very distinguishable characteristics, they each have six legs, large mandibles, and often engorged heads. Termites are a serious concern for home and business owners alike and are credited with the destruction of more than 5 billion dollars worth of property each year
If you are concerned about a termite presence in your Fairview home, keep on the lookout for these other identifying characteristics:
1. Hollow-sounding walls or structural supports.
2. The presence of mud tunnels (hollow dirt tubes) running across walls, floors, or ceilings.
3. Continuous clicking sounds coming from the walls or ceilings of the home.
4. Dark patches or sagging areas around the roof.
5. Areas with fine sawdust or frass piled into corners.
One or more of the above symptoms may point toward a serious termite infestation around your home. We can help confirm an infestation with our termite inspection, Make the right decision against termite activity for your Fairview property. Contact the team at Parkway Pest Services to discuss a termite control plan just for you.