Exterminators In Freeport, NY
Freeport, a village in Nassau County, New York is a beautiful waterfront community. Once a major oyster community, today it is home to boating and water enthusiasts. In fact, Freeport is considered to be the boating and fishing capital of the east. However, the easy access to water that people enjoy, is also something many insects and rodents enjoy as well. Parkway Pest Services is a local pest control company, therefore we understand the local pest pressures that Freeport residents face throughout the year and can provide the services needed to control and eliminate pests that commonly invade New York homes and businesses. Our experienced and state-certified exterminators can protect your commercial or residential property from pests through our wide variety of effective pest control programs, all based on the latest education and technology. For help protecting your Freeport business, home, and family from invasive pests, call Parkway Pest Services and learn more about our pest control solutions.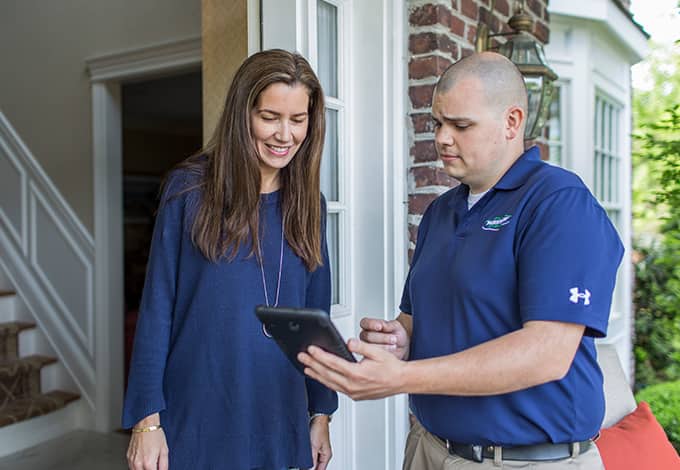 Home Pest Control In Freeport, NY
Did you know that putting into place a residential pest control program in your Freeport home can actually help improve your quality of life? Professional pest control services help keep you safe from the many health threats that pests can introduce to your home, threats that have the potential to make you and your family ill. They also work to protect homes from structural damage that pests such as termites, rodents, and more can cause. Routine pest control services safeguard and maintain food sources by stopping pests from feeding on and contaminating food with their excrement and saliva. The most important thing that professional pest control provides is the peace of mind that comes with knowing that your home, family, and pets are protected from pests and the damage and dangers they can inflict.

At Parkway Pest Services, we protect Freeport homes and families through our annual pest control programs. Our year-round pest control programs can completely solve your home's pest problems by addressing the root of your Freeport home's pest problems and providing the services needed to prevent future pest activity. To learn more about our two levels of pest protection and how they can help to improve your family's quality of life, reach out to Parkway Pest Services today.
Why You Should Avoid DIY Wildlife Control In Freeport, NY
If a squirrel made its way into your Freeport attic, you could easily evict it, right? Squirrels are small, cute, furry, friendly creatures. What could go wrong? Well, actually a lot could go wrong. Did you know that squirrels are actually brutal fighters, highly territorial, and that mothers will fight to the death to protect their young? It doesn't seem like a good idea to go toe to toe with the squirrels living in your attic any more does it? Many people assume that they can handle a wildlife problem on their property or in their home on their own, but the reality is, wild animals are just that, wild, and should only be handled by a trained and experienced professional. At Parkway Pest Services, we can quickly solve your wildlife problem through our removal and exclusion services which include animal trapping and control, bat and bird proofing, bird netting installation and other bird deterrents, wildlife exclusion, and animal-damage repair. Don't take on wild animals on your own, reach out to Parkway Pest Services and let our wildlife control experts handle the problem with our safe and humane wildlife control services.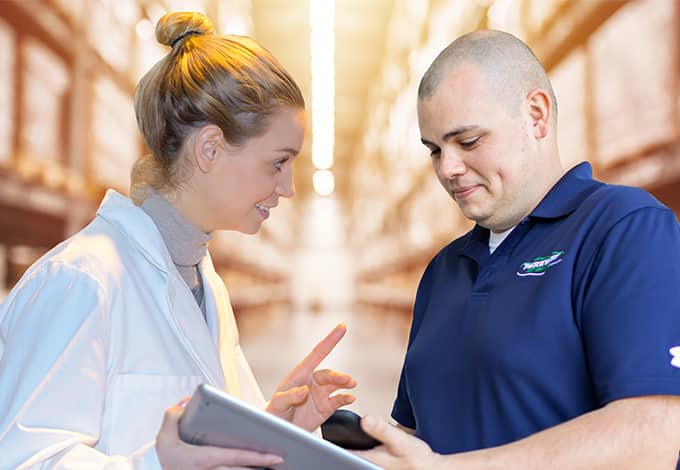 Commercial Pest Control In Freeport, NY
To protect your business from the pests that choose to live in Freeport, you want the best, and the best in Nassau County is the professional exterminators at Parkway Pest Services. We are a QualityPro, Green Shield Certified company and a leader in the commercial pest control industry. Through Integrated Pest Management (IPM), we offer commercial pest control solutions focusing on a pest's environmental and biological needs. We are able to eliminate pest problems from commercial properties using only a minimal amount of pesticides. By partnering with Parkway Pest Service, you won't have to worry about indoor pollutants or treatments that are dangerous to your customers, employees, or high-tech equipment. To learn more about our comprehensive commercial pest control solutions to protect your Freeport, NY business from pests, call us today and speak with one of our friendly and helpful representatives.
How To Avoid Termite Damage In Freeport, NY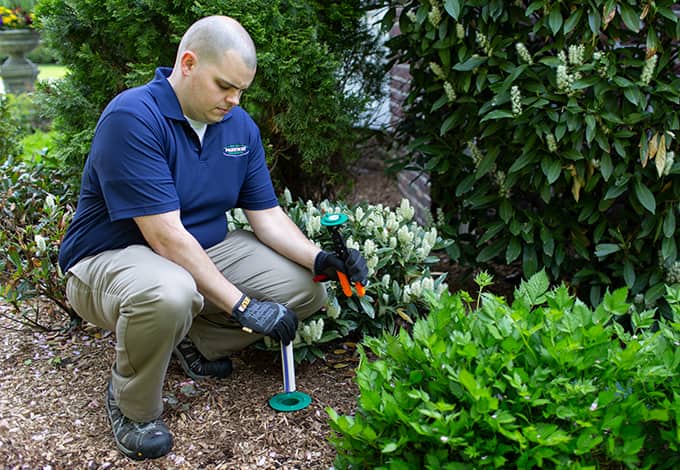 Nobody wants to have termites living on their Freeport property and invading their home to feed on its structural wood, but did you know you could be inadvertently attracting termites to your property? Listed below are some common things that you may be doing to attract termites to your Freeport property.
Stacking firewood directly against the outside of your home.

Not cleaning out your home's gutters on a regular basis. Clogged gutters cause water to pool which could seep into your home's walls and insulation creating water damage in your home that is highly attractive to termites.

Allowing mulch to come into direct contact with your home. A 15-foot barrier should be kept between any mulch and your home's foundation.

Having piles of organic debris and wood (fallen trees, tree limbs, tree stumps) around your property. Rotting wood and organic debris acts as a good food source for termites.
To avoid problems with termites, it is important to ensure that, if any of the above items are found on your property, they are corrected, and partner with the New York termite control experts at Parkway Pest Services. We can provide the inspection and effective termite control services needed to eliminate current problems with termites and prevent their return. To learn more about working to protect your home from wood-eating termites, get in touch with us today at Parkway Pest Services.