Exterminators In Glen Cove, NY
Glen Cove is a New York community located on the North Shore, offering beautiful views, great homes, and plentiful outdoor activities. Glen Cove is committed to providing all the things needed to enhance its resident's quality of life. Parkway Pest Services can help improve quality of life by providing the services needed to keep pests out of homes and businesses. Since 1932, Parkway Pest Services has been protecting New York properties from being damaged by pests through our diverse residential and/or commercial pest control programs. Reach out to us today to learn about working together to protect your Nassau County property and family from the insects, rodents, and wildlife living throughout New York.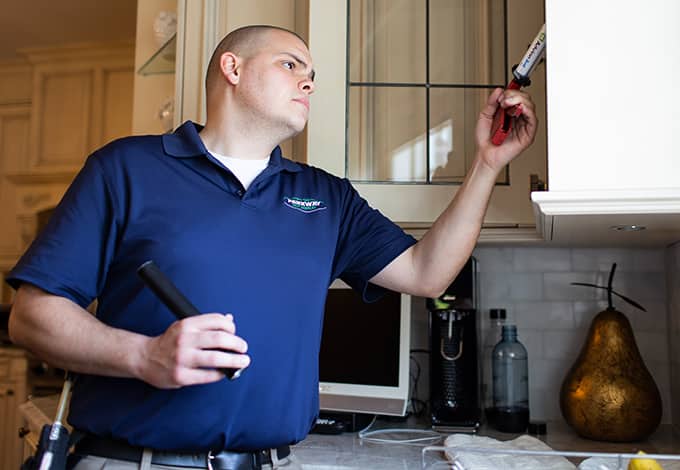 Residential Pest Control In Glen Cove, NY
If pests are taking over your home and preventing you from enjoying it to its fullest, it's time to contact Parkway Pest Services. We can eliminate current pest problems and prevent future problems with the help of our home pest control programs. Our Gold Package offers four annual visits, interior and exterior services, pest identification services, and unlimited service calls. This program covers over 30 common pests including carpenter ants, fleas, ticks, and yellow jackets that are located within two feet of the structure. Our Platinum Package offers everything in the Gold Package, but with the added benefits of termite control and the installation of termite monitoring devices around the exterior of your home. The Platinum Package not only protects your home from common household pests, but from wood-eating termites as well. To learn more, reach out to Parkway Pest Services today.
Guide To Wildlife Prevention In Glen Cove, NY
When New York wildlife makes your Glen Cove home or property their new home, they are more than just an annoyance, they have the potential to become destructive and dangerous. To keep wild animals from choosing your property to live, feed, and breed on, here are some helpful prevention tips:
Remove overgrown landscaping, organic debris, tree stumps, and fallen trees from your property.

Limit water sources by maintaining gutters and fixing leaky hoses and outdoor fixtures.

Remove bird feeders or place them a good distance away from the outside of your home.

Pick-up uneaten pet food between feedings.

Place appropriate fencing around garden areas.

Keep compost piles in a contained area.

Cut tree limbs back away from the roof.

Place caps on all chimneys and covers on all vents.

Repair holes in your foundation, roofline, and at roof intersections.
Parkway protects Glen Cove homes and properties from a variety of wildlife including raccoons, skunks, opossums, squirrels, woodchucks, bats, and more. Our targeted wildlife services include animal trapping and control, bat and bird proofing, bird netting installation (and other bird deterrents), wildlife exclusion, and animal damage repair. To learn more about our professional wildlife control services, reach out to Parkway Pest Services today.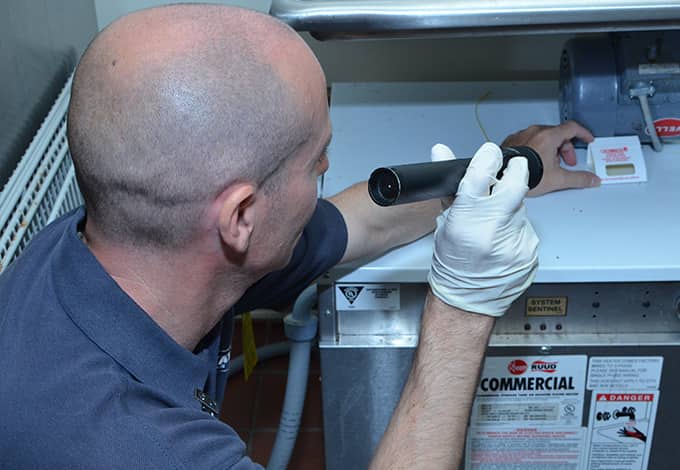 Commercial Pest Control In Glen Cove, NY
Keeping pests out of your Glen Cove commercial facility is difficult because there are so many ways they can find their way inside. Pests can squeeze their body through spaces in the foundation and exterior walls or through gaps around windows and doors. They can walk inside through open doors, sneak in inside packages and deliveries, or even come in on the clothing or personal belongings of employees or customers. Parkway Pest Services is dedicated to placing a ring of protection around your facility, guarding it against pests in the most eco-friendly manner possible. To eliminate and control pests inside New York commercial facilities, our certified and licensed technicians use the latest technology to provide routine inspections, install pest-monitoring stations, and provide treatment using highly effective baits and gels (only when necessary), and more. Contact us today to learn more about protecting your business from pests with the help of Green Shield Certified Parkway Pest Services.
What You Can Do To Prevent Termite Damage In Glen Cove, NY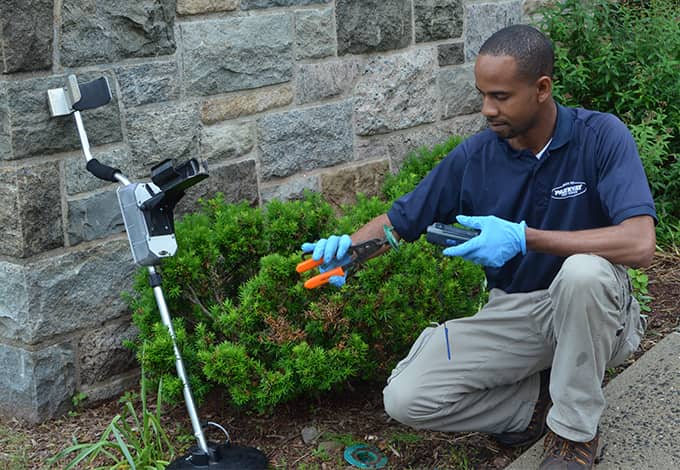 Prevent termites from choosing your Glen Cove property to invade and damage with the following helpful tips:
Clean your gutters on a regular basis and place weather stripping around windows and doors to prevent water from seeping in behind your walls.

Place an 18-inch barrier between the foundation of your home and any mulch or soil.

Do not stack firewood directly outside your home.

Remove piles of organic debris, fallen trees, downed tree limbs, and tree stumps around your property.

Reduce moisture levels inside your home using dehumidifiers and making sure crawl spaces are properly ventilated.

Repair leaky pipes and fixtures.

Remove water-damaged wood from your home.

Limit wood-to-soil contact on your home and property.

Partner with Parkway Pest Services.
Parkway Pest Services provides the inspection and termite control services needed to completely eliminate termites and prevent a re-infestation. To learn more about working together to protect your home from destructive, wood-eating termites, call Parkway Pest Services today.