Quality Pest Control In Goldens Bridge, NY
Goldens Bridge is a quaint hamlet that overlooks the Muscoot Reservoir and offers 365-degree views of nature. Many people opt to live here because it offers a quiet, suburban lifestyle, while also being easily accessible via train and highway. There are also local businesses, golf clubs, and access to good education. Goldens Bridge is situated in close proximity to New York City, so many people who live here commute as well. Part of living here also means four seasons of possible pest problems, such as termites, rodents, and spiders.
At Parkway Pest Services, we have been delivering quality pest control in Goldens Bridge to homeowners and businesses for more than 85 years. Today, customers continue to partner with us because our QualityPro-certified pest solutions yield results and we match them with the most trusted customer support around. Additionally, our licensed technicians use Integrated Pest Management methods as a guide in order to address future issues on your property as well. For more information on our services, please call us today.
Residential Pest Control In Goldens Bridge
At Parkway Pest Services, we help keep Goldens Bridge homes pest-free throughout the year with our detailed pest control solutions. We are a local company that's now in its third generation of family ownership. In addition to our QualityPro certification, we have two board-certified entomologists on staff who inform all of the work that we do.
In order to keep your home protected throughout the year, we have created the Pest Guard program. This plan offers quarterly services that utilize both interior and exterior treatments and offers protection from more than 30 common pests. You can also upgrade to our Pest Guard Plus program, which includes termite protection with Sentricon®. We also offer pest-specific services that address termites, mosquitoes, wildlife, and more, so no matter what services you receive, you are always protected. For more information on our residential pest control services in Goldens Bridge, please call us today.
Commercial Pest Control In Goldens Bridge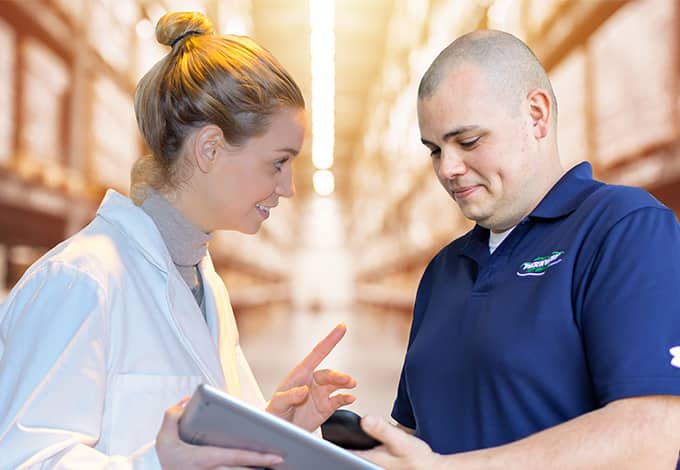 Maintaining a pest-free environment is crucial to the success of your Goldens Bridge business. At Parkway Pest Services, we have more than 85 years of experience providing the services that will ensure these results. We are a local, family-owned business that holds the trusted QualityPro certification. There are also two board-certified entomologists on our staff and we follow the guidelines of Integrated Pest Management (IPM) throughout our entire process.
When you partner with us, we will focus on not only solving your active pest concerns but addressing potential future issues as well. Because we follow IPM methods, we provide routine property inspections, provide education for your entire staff, and use treatments judiciously. Given our background, we are ready to work with retail, healthcare, education, and more! We can also provide services for termites, rodents, and common invaders. For more information on our commercial pest control services in Goldens Bridge, please call us today.
What Attracts Termites To Goldens Bridge Homes?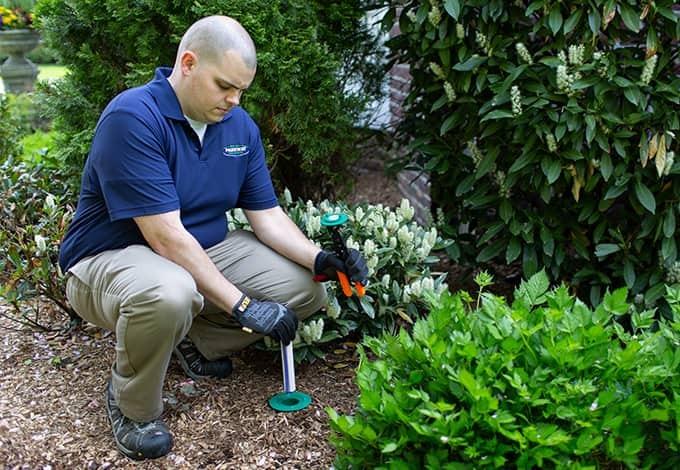 Each year, termites impact approximately 600,000 homes across the United States causing five billion dollars in collective damages. These types of issues are surprisingly easy for homeowners in Goldens Bridge to attract, which can make residents part of that statistic. Here are some of the factors that are usually responsible for attracting termites:
Leaving stacks of firewood within 25 feet of a home

Having mold or water damage that's gone unresolved

Not allowing for at least 20 inches of barrier between mulch and a foundation

Letting wooden areas, such as garages and decks, exist in poor condition

Not ventilating basements and crawl spaces

Leaving piles of leaves, twigs, and clippings around a yard

Allowing an accumulation of moisture due to air conditioning units
At Parkway Pest Services, we help homeowners handle termite problems through our detailed inspection process as well as our use of the Sentricon® Termite Colony Elimination System, the Recruit® AG Flexpack™, and liquid treatments. For more information on our Goldens Bridge termite control options, please call us today.
Call The Professionals For Total Mosquito Control For Your Goldens Bridge Yard
When you live in Goldens Bridge, mosquitoes will likely appear every spring in your yard. The females are looking for people to bite because they require your blood in order to lay their eggs. This usually results in an inability to enjoy your backyard, whether it's for gatherings or simply to enjoy some peace and quiet. But with help from Parkway Pest Services, that doesn't have to be the case.
We offer homeowners the option of ongoing, seasonal services or one-time visits to make your special occasions more enjoyable. Our ongoing program provides monthly services between the months of April and October for maximum protection. During these visits, our licensed technicians will inspect your property in order to determine where the majority of mosquitoes are hiding. We then use our special treatment to build a barrier of protection around your property. Our one-time services typically last for up to three weeks and are ideal just before an event. For more information on mosquito control in Goldens Bridge, please call us today.