Pest Control In Granite Springs, NY
A number of factors can attract pests to your property without you realizing it, and pests aren't the only thing that can lead to damage and health problems around your property. There's also mold and mildew, and contaminants that can leak into your water and the air you breathe.
To deal with all these concerns, you need a local pest control and home maintenance company you can trust with your safety and security. Parkway Pest Services aims to be your one-stop shop for addressing and avoiding all these concerns at competitive and affordable prices.
Learn how we help property owners in the Granite Springs area stay safe and protected.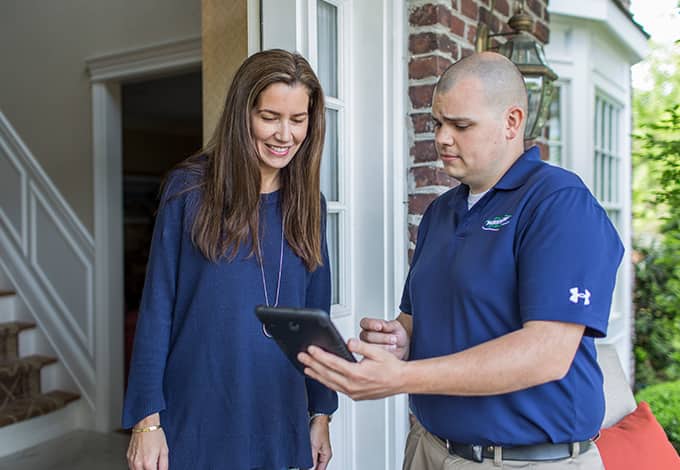 Residential Pest Control In Granite Springs
The concept of professional pest control often evokes images of ventilator-clad technicians wielding chemical applicators, or even tented-up homes subject to fumigation. But Parkway Pest Services aims to dispel this misconception by offering a different kind of pest control, as well as offering far more than just protection against pests.
Here's why so many New Yorkers trust us with their home's safety and security, which extends far beyond just the pests that might invade your yard or structures:
Eco-friendly: Our green pest control solutions aim to minimize the use of pesticides and instead prioritize all-natural methods that are focused on a pest's biology and environment. This ensures our solutions are low-impact while also being effective.
Radon testing: Our commitment to a safe environment extends to other services, too, like our radon testing. Radon is an unhealthy gas that can seep into homes due to faults in gas lines or pipes, and we can make sure there aren't unsafe levels around your home.
Other services: From power washing to residential water testing, we aim to make sure your home is safe and looks beautiful in every way imaginable.
Make sure your Granite Springs property is as protected as possible by contacting Parkway Pest Services today for home pest control services in Granite Springs.
DIY Prevention Tips For A Spider-Free Granite Springs Home
Many pest problems demonstrate why comprehensive approaches matter, but household spiders perhaps show this best. Unlike other pests that invade homes to feed on food scraps or people themselves, spiders only prey on other pests. Their presence on your property is a sign of other pest populations that they are drawn to.
This is why overall pest control methods and routine home maintenance steps are so important for total pest prevention. There are a number of things you can do to limit your risk of pest invasion, like deep cleaning and quickly addressing crumbs and spills. It's also important to regularly inspect your home's interior and exterior for any access points that spiders and other small pests might utilize to get indoors.
But all of these steps are made easier with the help of a professional to guide you through proper pest control. At Parkway Pest Services, we aim to educate homeowners on ways they can improve their overall pest protection, without the use of pesticides or other chemicals.
For home spider control in Granite Springs, turn to Parkway Pest Services.
Commercial Pest Control In Granite Springs
Local businesses are also vulnerable to pest infestations and property damage caused by everyday use and weatherization. Trying to manage all the factors that can cause excess costs down the road can feel overwhelming and futile. With the comprehensive commercial services offered by Parkway Pest Services, keeping your business running in top shape is easy and affordable.
Here's what we can offer for your business in the form of commercial pest control in Granite Springs, as well as other invaluable maintenance services:
Integrated Pest Management (IPM): This approach means we prioritize environmentally friendly solutions and low-impact treatments, reducing the use of pesticides and prioritizing the elimination of any and all health impacts while still fully addressing your pest concerns.
Bird control: One of the most common types of nuisance pest that impacts local businesses is birds, which like to nest on roofs and utility lines. We mitigate bird concerns humanely and completely.
Other services: We also offer guidance to local businesses on achieving LEED certification, which improves their energy efficiency and saves money on heating, cooling, and other utilities.
Keep your Granite Springs business operating at peak efficiency by contacting Parkway Pest Services today.
Bed Bugs Keeping You Up At Night? Granite Springs' Bed Bug Solution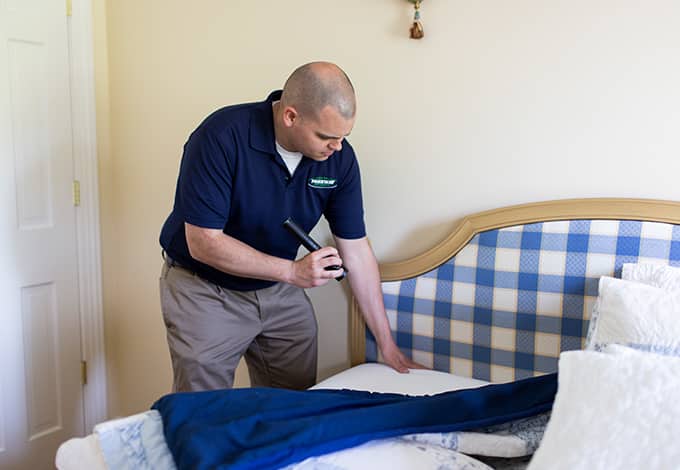 Many homeowners underestimate just how common bed bugs can be. There's a misconception that they only happen on dirty properties, and even that they only contaminate our bedding. In reality, bed bugs can hide all over a property, including in clothing and furniture. This is part of what makes rooting them out and fully eliminating them so difficult.
With help from Parkway Pest Services, total bed bug removal is easy and effective. We use a range of methods to detect and treat bed bugs, including K-9 units that sniff out these parasites wherever they may hide. Once located, we use conventional methods and steam treatments to eliminate the population so it no longer keeps you up at night. We also offer mattress encasements and other systems to ensure future bed bug problems aren't a problem, and that any leftover pests don't have access to feeding.
Don't suffer the itchy nuisance of bed bugs in Granite Springs; contact Parkway Pest Services for bed bug control in Granite Springs today.