Exterminators In Hempstead, NY
Hempstead is the largest town in New York State. To help protect the many homes and business owners that live in Hempstead from the many pests that also call this large New York town home, Parkway Pest Services offers a wide assortment of highly effective pest control services. We have been helping the residents of New York win the battle against pests since 1932, providing comprehensive, modern, eco-friendly, highly effective pest control services to all of our customers. Get in touch with us today to find out how we can work together to keep common New York pests out of your Hempstead home or business, year after year.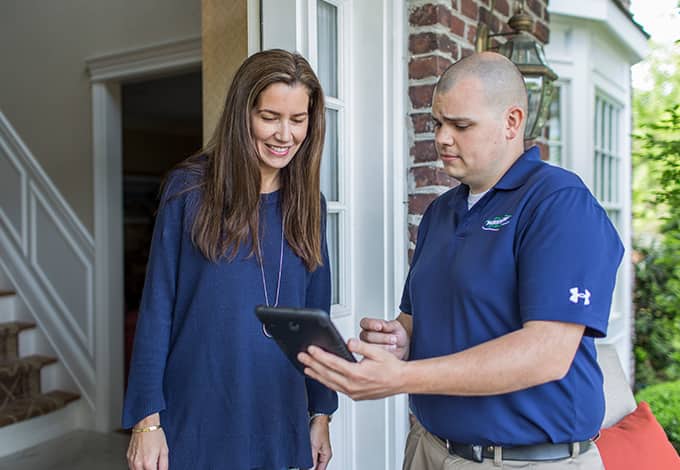 Home Pest Control In Hempstead, NY
To protect your home from pests, we make sure that our residential pest control services focus on both the interior and exterior of your home, ridding your property of current pests and preventing their return. At Parkway, we offer two levels of pest protection to help meet the unique needs of all of our customers. Our very affordable Parkway PestGuard provides basic pest control services that work to protect your home from occasional invaders and many wood-destroying insects. If you are looking for a bit more coverage and protection for your Hempstead home, we offer our Parkway PestGuard+. This home pest control program is a more comprehensive program, protecting your home from both common household pests AND termites. Don't allow pests to receive free room and board inside your home for another day, contact Parkway Pest Services and eliminate pests for good!
Why You Need Professional Wildlife Control In Hempstead, NY
Seeing wild animals such as squirrels running around is a common occurrence for almost any homeowner. If the wild animals would mind their manners we could probably live in harmony with them. But, unfortunately, wild animals don't make for polite houseguests and in fact, can create a lot of problems in and around your home. They will dig up gardens, tear through trash, destroy bird feeders, and create holes in the exterior of homes. And those smelly skunks can make you fear letting your dog outside. In addition to being annoying, wild animals can be dangerous. They have the potential to carry many dangerous diseases including rabies. When cornered, even the most docile-looking squirrel can become scared and bite and scratch, causing you, your children, or your pets injury. If wild animals have made themselves at home on your property and are wreaking havoc or, worse, have made their way inside your home where they can cause significant damage, it is important to contact a professional wildlife control expert. At Parkway Pest Services, we can quickly solve your wildlife problem through our removal and exclusion service which includes animal trapping and control, bat and bird proofing, bird netting installation and other bird deterrents, wildlife exclusion, and animal damage repair. To learn more about our professional wildlife control services, give us a call now.
Commercial Pest Control In Hempstead, NY
When you are looking for a pest control company to meet your business' unique pest control needs, you are going to want a company that is reliable, modern, registered, licensed, certified, and of course, experienced. At Parkway Pest Services, we are proud to say that we are all those things and more. Let our professionals provide you with the services needed to keep pests out of your business and away from your customers, inventory, employees, and YELP reviews. Using the latest technology, our highly trained and educated professionals can provide the following services to allow your business to maintain a pest-free environment.
Routine inspections of your facility and property

The installation of monitoring stations

Treatment using highly effective baits and gels (only when necessary)

IPM education to help increase sanitation practices, make mechanical changes and implement exclusion measures
For more information about our industry-leading commercial pest control services for your Hempstead business, contact Parkway Pest Services today!
Protect Your Hempstead, NY Property From Termites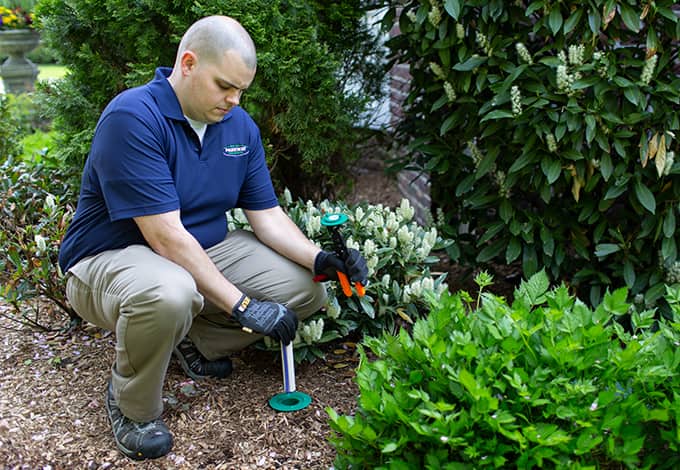 If you had to choose only one pest to protect your home from, it should be the termite. Termites are wood-destroying insects that enter homes through the ground, undetected, where they have the potential to feed on your structural wood for many months or sometimes even years. Typically, they will cause a significant amount of damage before their presence is known. Their damage tends to be costly and is not something typically covered by homeowners insurance. To rid your property of a current termite infestation and/or to prevent future problems with termites turn to Parkway Pest Services. Our termite control professionals will begin with a thorough termite inspection. And, if termites or termite activity is discovered, our professionals will immediately sit down with you to discuss treatment options. At Parkway Pest Services, we highly recommend installing the extremely eco-friendly Sentricon® System with Always Active™ which works 24/7/365 to get rid of entire termite colonies and to prevent future colonies from nesting on your property or in your home. Give us a call today to learn more about Sentricon® with Always Active™ or our conventional treatment method using liquid termiticides.