Exterminators In Hewlett Harbor, NY
If you are like most people in Hewlett Harbor, you love living here but hate the pests that also call our area home. For anyone who feels this way, we are here to help. At Parkway Pest Services, we're here to protect the homes and businesses of Hewlett Harbor from pests and the issues they can bring.
Parkway Pest Services is a family-owned pest control company that has been in business since 1932. We focus on combining the latest in pest control technology with nearly a century of customer service experience. This means you get pest control you can count on from a company you can trust. For all your residential and commercial pest control needs, call us today and let us show you what we can do.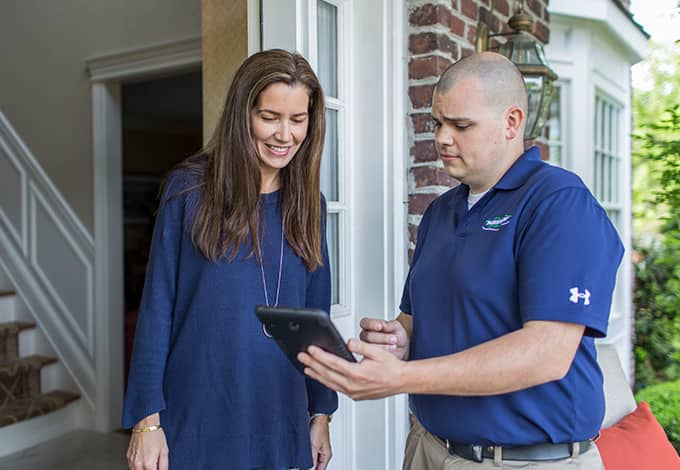 Home Pest Control In Hewlett Harbor, NY
When you come home, you should be able to relax. But coming home to find you are dealing with a pest problem can have the opposite effect. It can be tough to relax, unwind, and spend time with family when you're worried about the pests in your home.
We know that keeping pests out of your home is critical to your quality of life. We also understand that everyone has different needs and a different budget when it comes to pest control. To make sure everyone gets the coverage they need, we offer a variety of home pest control plans. All our plans include:
Four annual visits

Pest ID services

Protection against 30+ common pests

Interior and exterior treatments

Unlimited service calls
We also offer a plan that is designed to prevent termites, and we can also provide individual treatment against specific pests like rodents and mosquitoes. Whatever your pest control needs, we can keep your home and family safe and protected.
Commercial Pest Control In Hewlett Harbor, NY
If you have ever been involved in running a business, you know how important reputation is. That is why you treat customers right, sponsor school and youth sports, and stay involved in the community. But no matter how much you do in the community, your reputation is always at risk. This is especially true if you have a pest problem.
Pests in your business can put the health and safety of your customers and employees at risk, ruin your inventory and property, and destroy the reputation of your business. All it takes is one person to take a picture and post an online review, and everyone will think your business is dirty and full of pests.
We understand how important it is to keep the reputation of your business protected from pests. That is why we design custom commercial pest control plans for every business we work with. Our plans are built to meet the exact needs of your business and your industry, so you can run your company without fear of pests.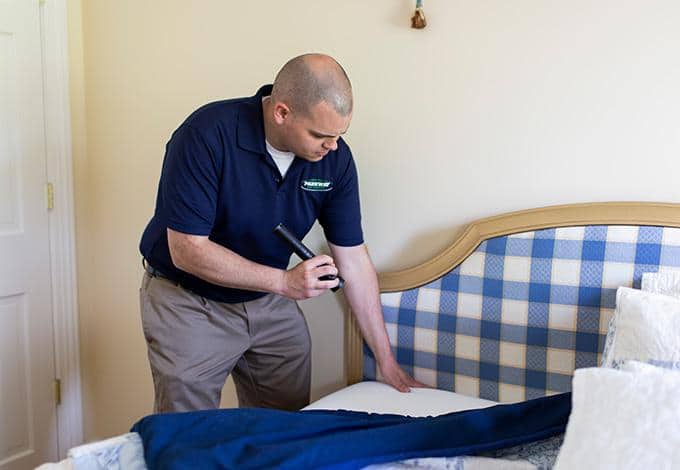 How To Prevent A Bed Bug Infestation In Hewlett Harbor
When you think of common household pests, bed bugs may not make the top of the list, and you wouldn't be alone in making that assumption. Most people think bed bugs are only an issue in dirty motels and overcrowded apartment complexes. These are areas where bed bugs frequent, but they are also becoming a major issue in residential neighborhoods across America.
With the rise of bed bugs, it is important to know what you can do to prevent a bed bug infestation around your home. Some tips include:
Check hotel rooms for signs of bed bugs when you arrive.

Consider wrapping luggage in plastic bags for hotel stays, and never leave anything on the floor of the hotel room.

Wash or steam any clothes you bring home from a trip immediately.

Wash or steam any new clothes as soon as you bring them home.

Thoroughly inspect furniture for signs of bed bugs, paying attention to seams, zippers, and the backs of drawers.

Vacuum your home frequently.
If you are dealing with a bed bug infestation, call us immediately. The sooner we get to work, the sooner we can stop the infestation from spreading, meaning you can get back to sleeping comfortably at home more quickly.
Which Smells Deter Mosquitoes In Hewlett Harbor?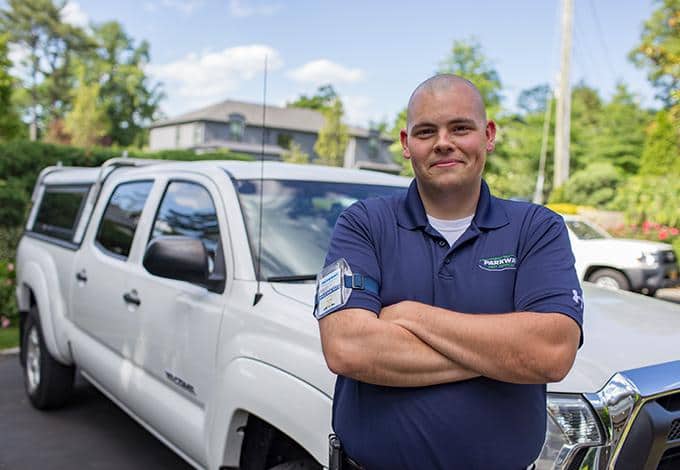 Mosquitoes are a pest that can quickly ruin a good time outside. Whether you are trying to watch a game with friends or having a barbeque in the backyard, mosquitoes can make the experience miserable and send everyone running indoors. Not only do mosquitoes ruin outdoor events, but they can also leave you covered with itchy red bites and even spread diseases.
Most people know that standing water attracts mosquitoes because they need it for breeding. What you may not know is that along with eliminating standing water, there are scents that can drive mosquitoes away. These scents include:
Citronella

Lavender

Thyme

Peppermint

Basil

Eucalyptus

Rosemary
When you combine these scents with a professional mosquito control plan, you can enjoy your time outside without worrying about these annoying and dangerous pests.